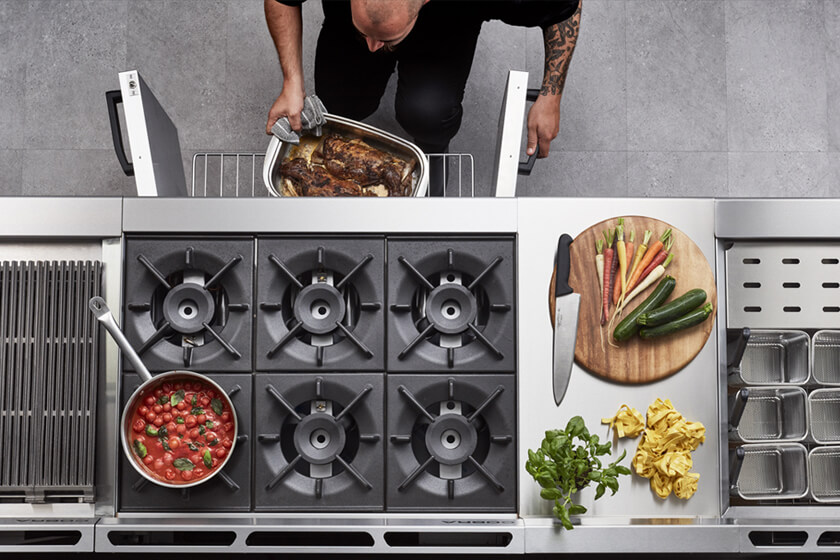 It is with pleasure that Moffat Australia release the new series of Cobra modular cooking line to our Australian, New Zealand and United Kingdom Food Service portfolio.
The new series presents an entirely new gallery of Western and Asian cooking products – well positioned to meet demand for mid – level products in the Australian market. Originating from the stable of the popular Waldorf and Blue Seal range, all Cobra models are manufactured at Moffat's Rolleston manufacturing facility in New Zealand.
The new Cobra now includes an expansion of products to its existing range:
Western cooking appliances:
The Western range is complemented with a refreshed line of Asian/ Chinese inspired cooking equipment manufactured in New Zealand, to suit any fusion menu application.
Proven power and performance are delivered in a known format – refined in styling, features and finish. Cobra commercial cooking equipment range also includes new Modular Infill Benches to further complete the modular cooking line perfectly.
Above all, the new expanded Cobra series offers our customers flame failure as standard/ open burner pilot options and outstanding aesthetics that convey simple sophistication for upfront or back of house application.
Please check our website for more information on the new Cobra series. Alternatively, you can also contact one of our Moffat sales representatives by clicking the button below.