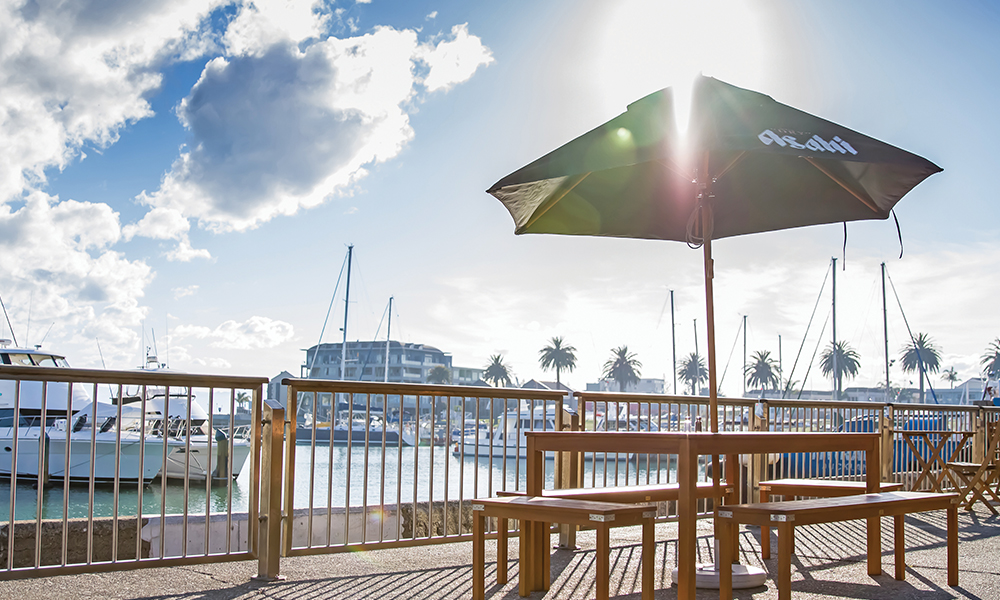 It's a restaurant that makes the most of a stunning location !
Perched on the easternmost point of the North Island coast, Gisborne is a charming New Zealand town with enviable sunshine hours and fertile clay loam soil. High quality fresh produce and world-class wines are the rule rather than the exception 'out east'. Add this to expansive views of a pretty marina and it's easy to see how The Wharf Bar & Restaurant become somewhat of a local icon over its 18-year tenure.
One fateful day last January, a fire broke out in the kitchen and travelled up the flue into the office above. While the bar was fortunately closed at the time, the mezzanine floor quickly swelled with smoke. The onlookers described 'wall to wall flames' as the fire engulfed the building.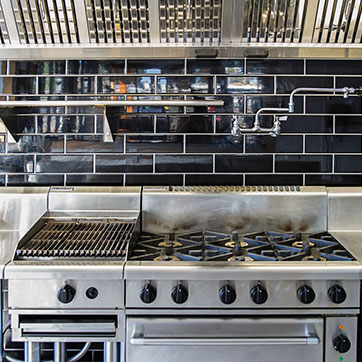 Eleven months on, the restaurant has reopened its doors. Now, with a sleek new design and a renewed focus, it's going from strength to strength."Local families have a lot of history at The Wharf," he says. "It's an iconic location for birthdays, weddings and other celebrations. So we wanted the new premises to deliver both a celebratory space and more personal areas."
IN THE KITCHEN
Afforded the rare opportunity of a completely new fit-out, Wharf Bar owners, brothers Grant and Scott Fussell, went for an open kitchen layout. Grant wanted to include the chefs in the dining experience, saying, "It's important for the process to be visible. We want our customers to see it, hear it and smell it." From their famous sticky pork ribs to the catch of the day, it's all on show.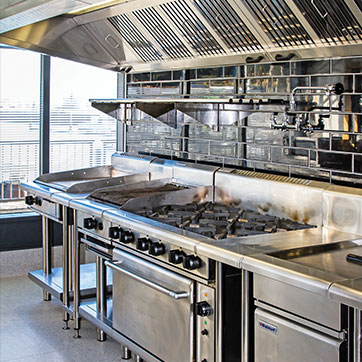 The new commercial kitchen equipment needed to appeal to the eye as well as taste buds, and the sharp lines of the Waldorf range here complement the new front of house fit-out. The Waldorf 800 Series gas oven range and gas griddle form the nucleus of the commercial kitchen while a chargrill and twin fryer got the new menu sizzling.