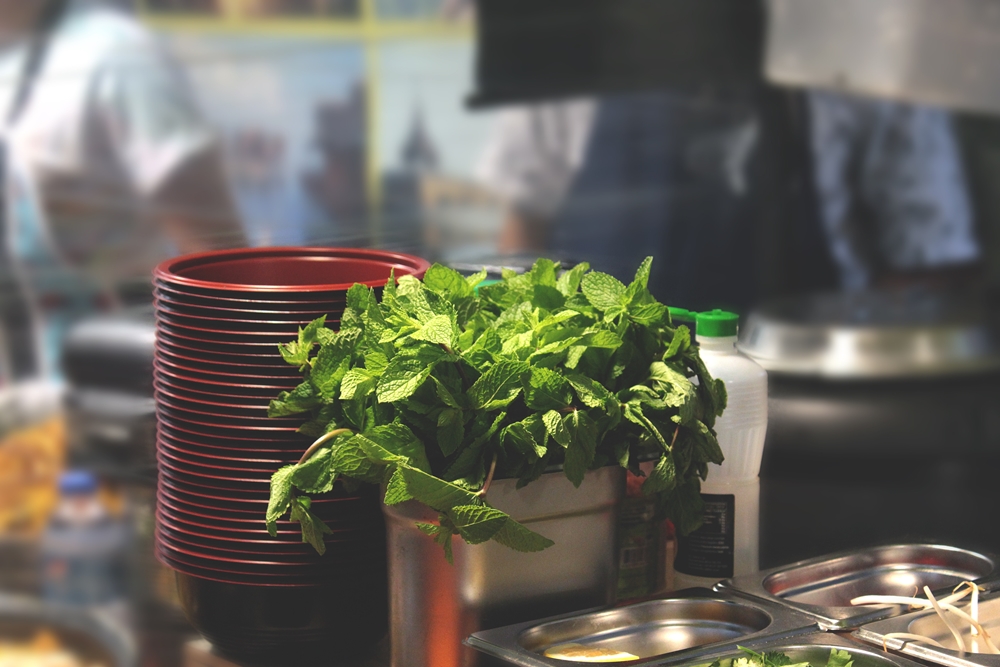 What if we told you there was a way to save on skilled labour costs, reduce water and energy consumption, and overall provide a seamless kitchen solution for your small footprint commercial kitchen area? No, we're not magicians, nor can we take all the credit.
Here's why the Convotherm, Merrychef and Friginox is the commercial kitchen combination you need today.
Common problems in small commercial kitchens
Commercial kitchen equipment can make or break a food business – especially smaller enterprises. If your kitchen is equipped with the wrong type of product, you may find yourself dealing with some – or all of – the following problems:
High labour costs: If your commercial kitchen equipment is overly complex and technical, it's likely you might need more resources to train your staff.
Crammed kitchens:  Clunky equipment makes it hard for staff to move around and also reduce productivity. Causing frustrations within the team and flaws in food quality.
Increased running costs: Above all, the energy efficiency of your outdated equipment probably increases the running cost. Modern appliances are made with better technology and are governed by tighter energy regulations to help contribute to lower energy consumption.
How Convotherm can help solve your problems
Over the years, Convotherm has grown to become one of the most recognised brands in the commercial kitchen equipment industry. Its catalogue of combi-steamer ovens boasts some of the most user-friendly and ergonomic designs, making them a key piece of any commercial kitchen. Here's why:
Space-saving footprint: While they boast some of the industry's smallest footprints, by no means do the Convotherm ovens scrimp on function. No matter how small your commercial kitchen footprint, Convotherm require minimal space, allowing for easier movement between stations. Some products within the range also boast disappearing doors which slide down the side of the oven, saving on space and preventing accidents.
Friendly user-interface: Thanks to the easy-to-use control panels and nine-inch full-touchscreen, the Convotherm range is one of the easiest to navigate. This allows all kitchen staff to feel confident producing top quality products without extensive training while helping you save on top-tier labour costs.
Time-saving features: Busy kitchens will welcome the Press&Go function within the easyTouch interface. Here, staff can quickly select some of the most frequently used recipes without the need to scroll or enter manually. This saves both time and labour resource, as the Convotherm will complete the programme to a high level without the need for any mediation.
Make blast chilling is a breeze with Friginox
Established in 1973, Friginox is one of the oldest and most recognised leaders in blast chilling and refrigeration equipment. Such products are perfect for small commercial kitchens as they can solve a range of problems and speeds up the food preparation process. Here are some of its benefits:
Ergonomic design: Friginox features a new touchscreen panel that is incredibly easy to use and also helps reduce the overall footprint in your kitchen space. Better yet, selected blast chiller model has been designed to fit a combi oven on top so hot products can quickly and easily load into the blast chiller below. This saves space and reducing the risk of accidents involving hot trays.
Better quality of end product: Unlike domestic freezers, the Friginox reduces the size of ice crystals formed during the chilling process. This is important as the larger the crystal, the more damage they do to the structure of the food. This changes its integrity and causing products to become soggy. The Friginox is perfect for goods that require rapid cool down before service. It helps retain crisp textures and saves serving time.
Ready to regenerated with Merrychef
Merrychef is a brand designed with small food businesses in mind. Cafes, kiosks and quick service restaurants will revel in the high-speed cook oven's fantastic features. Here are just a few benefits:
Decrease wait times: Thanks to its unique cooking system (microwave and hot air impingement), kitchen staff are now able to create high-quality dishes in 'fast-food' times, by using the Merrychef. Cooking to order also helps reduce food waste, thus decreasing expenses.
Compact design: Just like the Convotherm and Friginox, the Merrychef is also extremely valuable when it comes to saving space in small commercial kitchens. Its compact design slots seamlessly into your existing setup, keeping your space clear and accident-free.
Easy-to-use interface: The icon-driven menu helps ensure consistent quality no matter the skill level of the user. The precise power levels help cook even the most delicate of food items, giving you reassurance that your results are in good hands.
While the Convotherm, Friginox and Merrychef are all fantastic stand-alone pieces, it's the combination of all three that has the power to transform your small commercial kitchen now and for years to come. So, say goodbye to those common kitchen problems and hello to a new way of cooking. For more information, get in touch with the team at Moffat. Or come to find us at the Fine Food Australia 2018.