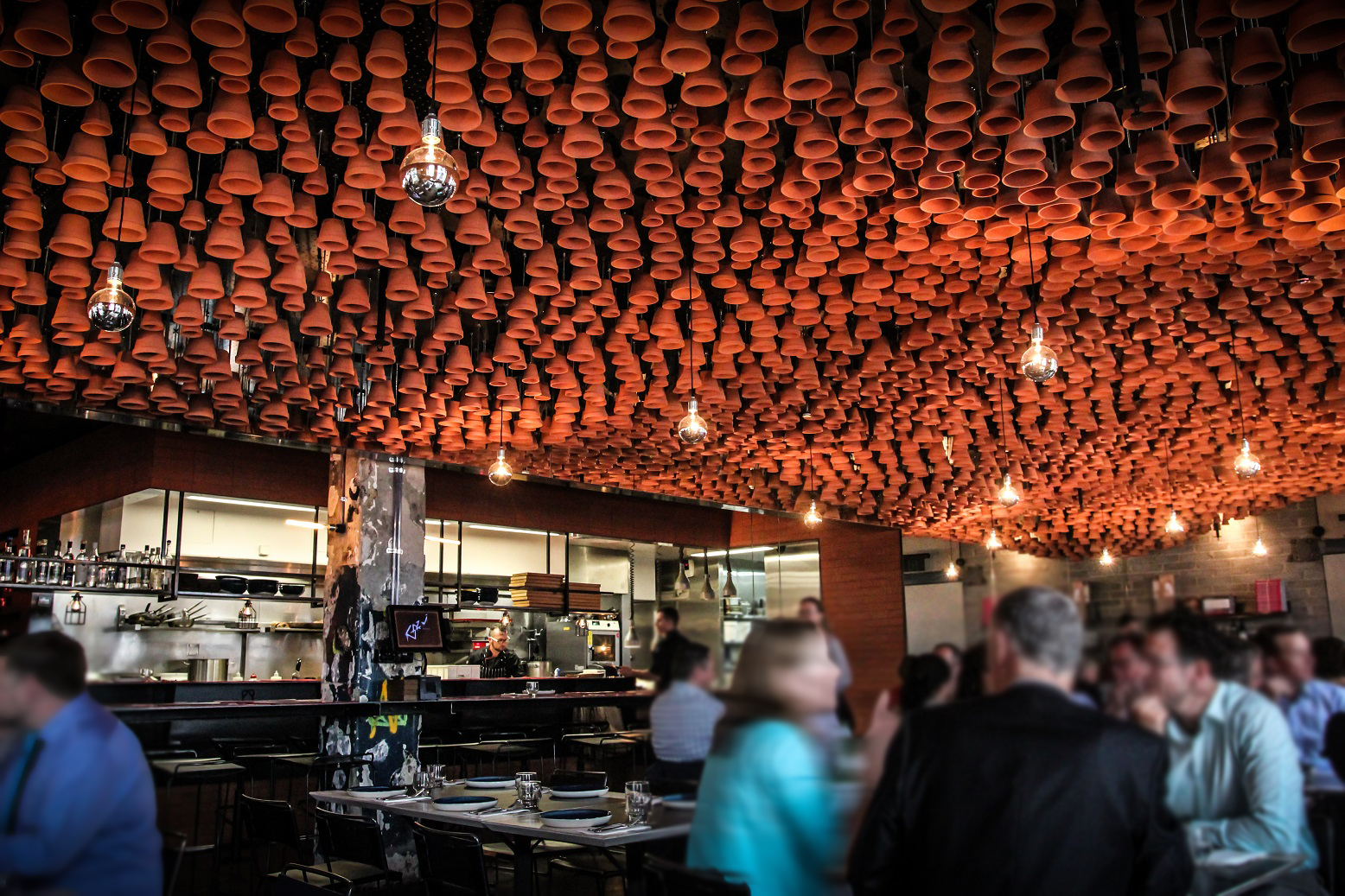 The Commercial Open Plan Kitchen
With our keen interest in celebrity chefs, the open plan kitchen has become a popular trend over the last few years, allowing restaurants the opportunity to showcase their kitchen talent. In order to proudly display the kitchen, restaurants have been upgrading equipment with contemporary and stylish designs to complement the rest of the restaurant.
Choosing kitchen equipment now goes beyond performance and function, an attractive design is also important and how it will complement the existing décor.
"More and more restaurants are essentially running a front of house art space in the kitchen", says Michael Lillico – Moffat's General Manager, Sales & Marketing. "In these types of interiors, the kitchen itself becomes like a theatre where every element of the food preparation and cooking is on show to diners."
In high-profile restaurants such as Movida Sydney, Monopole, Pony Lounge & Dining, The Press Club, Bentley Bar & Dining, and Matt Moran's restaurant Chiswick, the kitchen is very much a centrepiece of the overall interior and Moffat's Waldorf Bold range of commercial kitchen equipment plays a crucial role.
In Melbourne, the commercial kitchen at George Calombaris' Gazi – which offers down-to-earth, accessible Greek street food – is essentially all Waldorf Bold.
"The kitchen is designed for speed, and it's very ergonomic in terms of the way it's been set up. Of course, it also includes all the latest and greatest equipment", says Calombaris.
Each of the Waldorf Bold units installed in Gazi's high-speed commercial kitchen are also incredibly robust – finished in thick gauge, high-grade stainless steel, with fully framed doors, welded seams, and vitreous enamel surfaces are both decorative and functional.
Introducing Waldorf Bold
Moffat rose to the challenge of open-plan style restaurant design, by releasing the sleek and sophisticated Waldorf Bold range of commercial kitchen equipment, which offers a unique combination of style, power and performance.
Recently, the collection has expanded, boasting new features and options for commercial open plan kitchen spaces.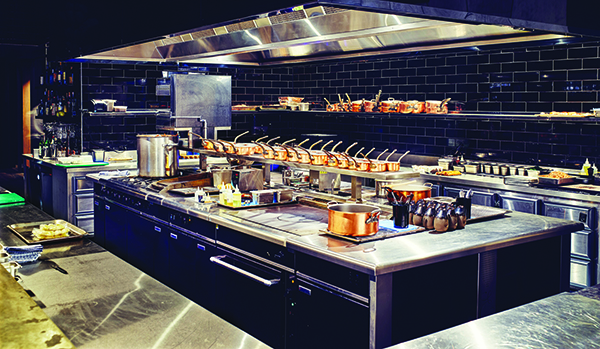 Match Your Unique Style with Colour
Waldorf Bold is an ideal choice for those that desire individual style and flair when it comes to interior design.
Designed for innovative restaurant owners who want their commercial kitchen space to look the part, the Waldorf Bold range of commercial kitchen equipment is available in three striking vitreous enamel colours; dramatic black, burgundy and chilli red – an impervious surface applied to all non-functioning pieces.
According to Lillico, it's all about bringing colour and fun back into the kitchen.
"It's about restaurateurs and business people being able to make a choice about how they want their business to be seen. The Bold range is all about choice. Moffat gives operators the ability to tailor and personalise their commercial kitchen, so they can have a design that represents their individual business", he says.
Superior Surfaces for Food Preparation
One of Waldorf Bold's key differentiators is still its vitreous enamel surfacing. This centuries' old technique leaves surfaces glass-like by baking the thermal enhanced paint onto the stainless steel surface leaving the paint hard, shiny and non-porous.
The finished surface offers incredible durability and is as tough as enamelled cast iron baths, and high-quality cookware. It's also highly temperature resistant, and hardwearing. Being made of glass, the surface is highly resistant against any form of surface wear or marking. The vitreous enamel will not colour stain or fade – and panels can be kept looking like new for the life of the equipment.
Design Your Own Kitchen
The Waldorf Bold range has all the kitchen equipment a busy restaurant would expect the have on hand, including commercial deep fryers, commercial cooktops, oven ranges, bratt pans, a pasta cooker, target tops, griddles, chargrills, salamanders, target tops and superior stainless steel bench tops.
The Waldorf Bold units have two options – the integrated splashback or the low back, and both deliver a seamless solution for an island or line up kitchen suite.
Simply create the layout you desire, and mix and match tops and bottoms for your perfect result.
Need an oven to go under a griddle? Or a gas commercial cooktop with storage underneath?
Choose from our range of leg stand, cabinet base, countertop or oven range base configurations. Waldorf Bold enables you to configure your commercial kitchen just about any way you like.
Stylish Performance
On its own, or as part of a cooking line or island suite, every unit in Waldorf Bold is designed to look impressive. The same design philosophy has been applied across all units to create a streamlined, consistent appearance, and increase the amount of useable work surface.
Continuous workspaces make transferring pots and pans between units much easier. The industry preferred 800mm depth ensures efficient use of space, whilst easily accommodating the advanced performance features that define the Waldorf Bold range.
Preview the Waldorf Bold In Action
Keen to find out more about what makes Waldorf Bold superior to other international commercial kitchen equipment?
Our Australia-wide network of showrooms are well resourced to provide all the information you need on the Waldorf Bold range.
To see the range in action, simply book in for a demonstration at a Moffat test kitchen near you. Our in-house chefs and knowledgeable sales team will help you select the right commercial kitchen equipment for your restaurant.