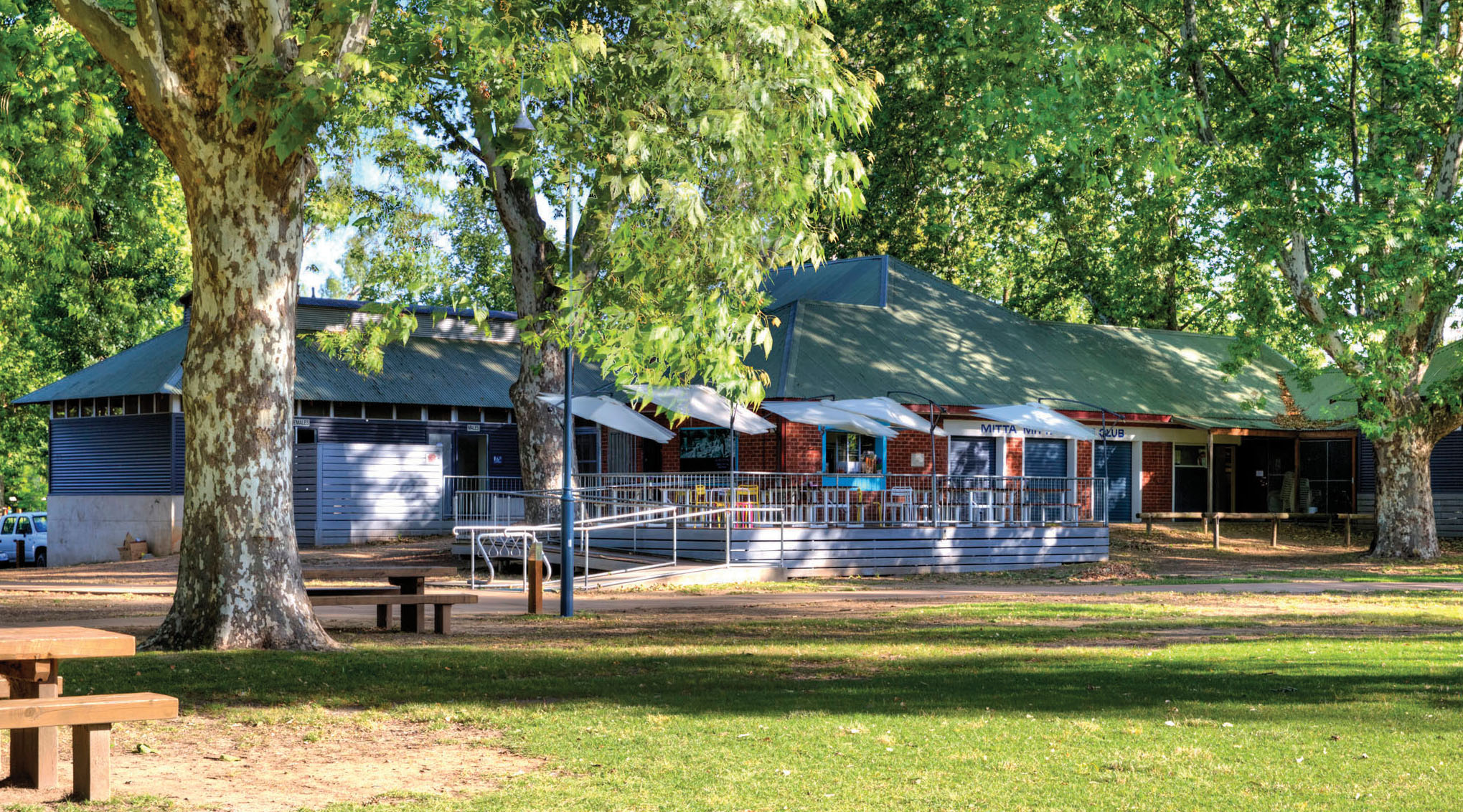 Located on the iconic Murray River, the Riverdeck Café is part of Noreuil Park – one of the town's most popular destinations. Previously, the café only offered outdoor seating, which meant it was limited to opening only during the summer months.
Following years of planning and an extensive renovation, the Riverdeck Café now has indoor seating for up to 120 guests, and is now open every day of the year, rain or shine.
"The renovation was all about extending the restaurant for the benefit of staff and the local community," says owner Alex Smith.
With a dinner service running from Thursday to Saturday, the café now provides a dining experience with great views all year round.
A Renovation with a View
"It was a big project. We essentially rebuilt the whole kitchen area and then expanded the seating and covered it into a building," says Alex.
The beautiful location and the contemporary Modern-Australia menu has turned the café into a tourist destination. A large part of the renovation involved creating a takeaway kiosk window, where guests can buy coffee, local ice-cream and a range of takeaway food. Accessibility makes for great popularity.
"We have a phenomenal location. The park acts as Albury's 'beach of sorts', in summer, and we're also very close to the CBD, so customers don't need to travel far to get here," he says.
Head chef, Ludo Baulacky, works hard to ensure the menu and wine list incorporates the finest regional produce. His signature dish, twice-baked duck, definitely draws the crowds.
In The Kitchen
Considering the summer weekends can attract up to 3,500 people in Noreuil Park, the equipment chosen must be able to cater for the large crowds. Moffat was a natural choice which balanced budget and quality – a perfect fit for their requirements.
Riverdeck Café installed a Blue Seal Evolution oven range, chargrill, griddle and two single pan fryers as well as a Convotherm combi oven as part of the development.
Both Alex Smith and Chris Love, the project designer, had worked with Moffat equipment in the past and didn't require much convincing at the Moffat demonstration.
"The backing you get with a large company such as Moffat is encouraging, and the demonstration staff were able to articulate the different equipment features very well to us," says Alex.
"The equipment is also quite easy to use. You're always learning but, absolutely, it's very straight forward," he adds. Durability is also a big advantage, as "it's copped a real hammering so far – and we've had no issues".
Have you got a renovation project in mind? Get in touch with us for assistance with commercial kitchen equipment selection.