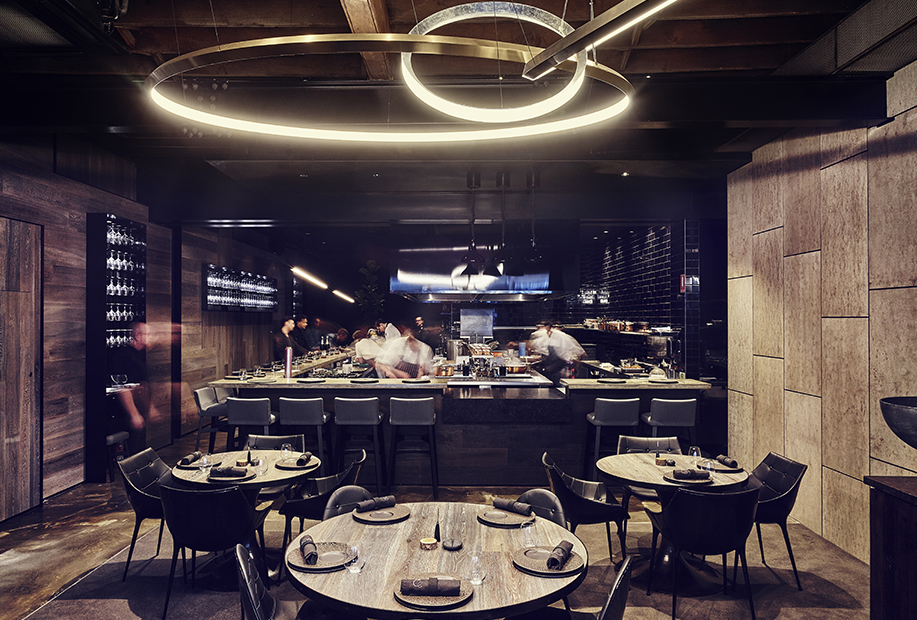 When Melbourne chef, Scott Pickett, was looking to expand his restaurant range he never imagined that a vacant space would open up next to his popular bistro, Estelle Bistro. He jumped at the opportunity and began shaping his vision of opening a bespoke, high-end dining restaurant, Estelle by Scott Pickett (ESP).
The menu of a high-end degustation restaurant needs to surprise and delight its experienced diners, the perfect complement to the relaxed experience of the bistro next door. Each dish is exquisitely crafted and full of flavour, with a bold atmosphere bringing the commercial kitchen front and centre.
The Show Kitchen
When it came to designing the restaurant, Pickett admits the kitchen planning came first. "This is what happens when a chef designs a restaurant," says Picket. "It's all about the kitchen – the heart and soul."
To create some theatre, the kitchen is on show so that customers can see the intensive mindset and how busy service is. The intensity of the experience is suitably matched with the dramatic black enamel finish of the Moffat Waldorf Bold range in the kitchen. The black creates a suitable canvas for the food and customers to add the life and colour to the restaurant.
Scott Pickett, a long-term Moffat customers, says that choosing the Waldorf Bold lineup was a no-brainer when opening ESP. A product that is already proven and tested, with access to a great customer service team. Pickett also invested in a Turbofan oven, the fourth purchased across his restaurants.
The highlight of the new kitchen is the custom water-baths that Scot worked closely with the Moffat team to design and create. "I love the fact that we could design our own centre cooktop in a way that's versatile and suits our needs. Waldorf Bold equipment looks fantastic and is reliable and durable."
The Degustation Menu
The 52-seat restaurant has been busy since opening mid-2015. The kitchen team of six deliver an ever-changing 7-course degustation menu. The focus is on quality, seasonal ingredients combined with Pickett's renowned inventiveness and skill.
"We aim to take diners on a journey, and we work hard to ensure each dish complements the next," says Pickett. "The menu is a living, breathing thing. Which is why we try to change it every week, and we're constantly evolving and keeping things interesting."
"The rest all comes down to flavour and taste. We look at the structure of a dish and, minutely into all its characteristics. Then we see what we can do to perfect it," he says.
Waldorf Bold delivers a new aesthetic approach – striking design and powerful performance. By choosing Moffat for your commercial kitchen equipment, you gain access to our professional advice and installation services, and also our 24-hour customer service. So get in touch and get ready to make a bold impression.