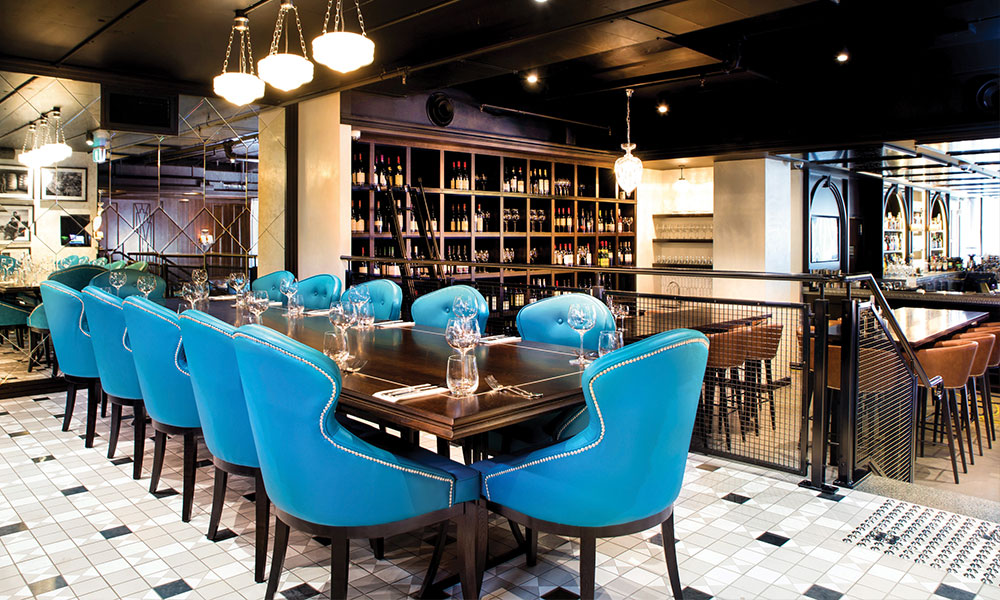 At Nickel, all the interior opulence and comfort of the past. All the menu sophistication and preparation of the present. It's no wonder Brisbane's Nickel Kitchen & Bar has already claimed its first chef's hat and, with it, confirmation of a bright future ahead.
When TJ Peabody opened Nickel Kitchen & Bar with his wife Kim earlier this year the experienced restaurateur had a very clear vision for the Fortitude Valley business. Here he wanted rich and decadent interiors matched by classic fine-dining dishes re-invented for the modern era.
It's a vision that's since been incredibly successful. Though only open for a few months Nickel has recently received its first chef's hat. It has also been listed as one of the top five best new restaurants in the 2017 Good Food Guide.
This rapid success should come as no surprise considering the family's extensive industry experience from the highly regarded family-owned New Zealand winery, Craggy Range to the renowned Terrôir restaurant, The Phantom Room in Brisbane, Nantucket Kitchen & Bar and the dynamic burger establishment, NKB Express.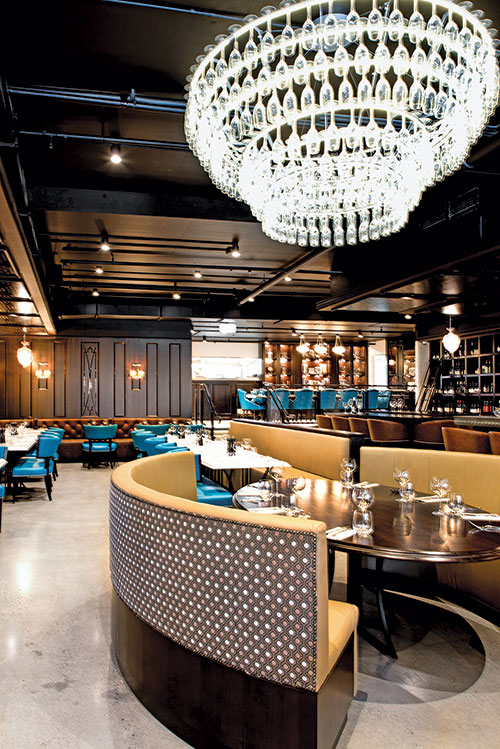 THE DECOR
After many years travelling the world, distributing wine and investigating successful restaurant models they had a good idea for what would work in the new establishment. "We wanted to do something outside of the city, and we chose Fortitude Valley," he says. With the interiors they went for a formal yet classic look, with large turquoise lounge seats, soft lighting, rich mahogany features, and Art Deco inspired wooden panelling on the walls. It's a style TJ describes as, "Grand Central Station meets the Orient Express."
Executive Chef Chris Sell has been working alongside Peabody for many years. His menu has been carefully crafted to provide a similar nod to the past. Standout examples from the seasonal menu include a Table-Side Caesar Salad (assembled at the diner's table), the Barossa Valley Chicken Kiev and a Bombe Alaska.
TJ and Kim have over the years assembled an experienced and very capable team of 50 kitchen staff across their three venues. 22 of this team are now at Nickel Kitchen & Bar, serving up to 130 people at a time. With several events spaces also the demand on the kitchen is considerable. When it came to setting up this area the couple relied upon Moffat for the entire fit out.
"Moffat was a new brand for us," says TJ. "They came to us through Craggy Range and put together a great package and service offering."
One of the determining factors was the visual appeal of the technology. "The kitchen can be seen directly from several points within the restaurant," says TJ. "So it was important that the equipment was aesthetically pleasing."
Of course there had to be substance to go with the style, and the kitchen and restaurant delivers both with confidence. Having gained a chef's hat in such a short time the vision of TJ and Kim's has been realised.
The kitchen equipment in Nickel Kitchen & Bar has already been well and truly tested – and passed with flying colours.
"While we haven't been open very long, we have found the equipment to be very practical and reliable," says owner TJ Peabody. "It also boasts a great deal of technological capability – far more than you would expect from its size. As we don't have a vast kitchen this suits us perfectly."
The equipment line-up includes two Waldorf 800 single pan fryers and a Waldorf Bold 6-burner oven range, dedicated griddle plate, chargrill and pasta cooker with low profile splashbacks. A Convotherm Combi easyTouch oven includes condensation hood and the smoking option, and a Friginox blast chiller delivers added functionality. A Washtech rack conveyor helps out in the kitchen and there's a Wexiödisk glass washer in the bar also.