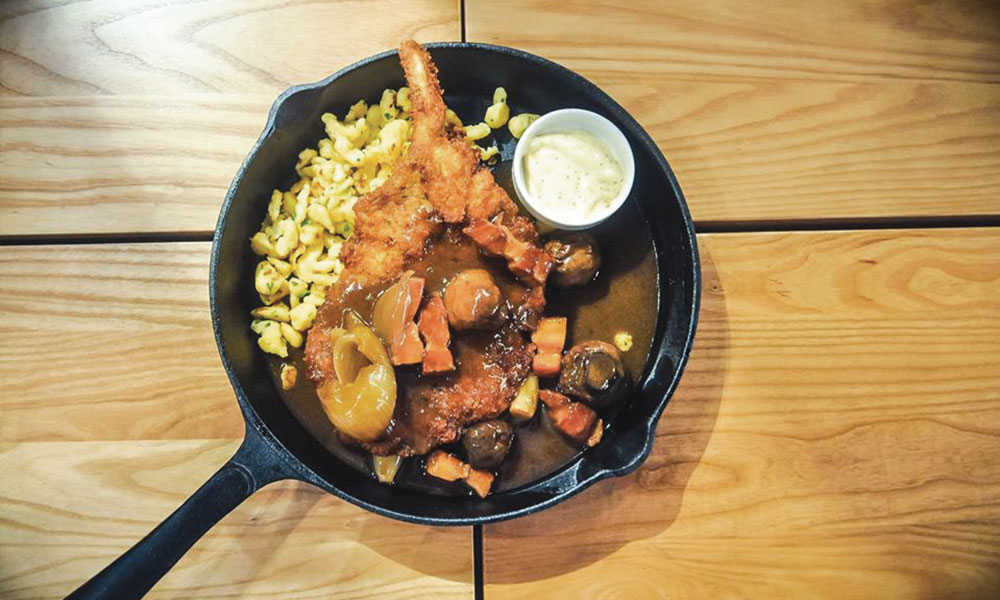 A gap in the market, a perfect site and a ready-and-waiting beer-drinking public spelled out one thing to Jamie Williams and his partners in Wellington Hospitality Group (WHG) – Bavarian Beerhouse.
München, the latest venture for the group, is now busy serving traditional
German fare alongside plenty of beer in New Zealand. Named after Munich, the capital city of the Bavarian state, the restaurant has been going big on Bratwürst and Brezels since opening late in 2015.
Along with Andrew, his brother and WHG co-director, Jamie was excited to add the new restaurant to their growing stable of bars, restaurants, function centres and other hospitality venues in the capital.
"In Wellington people are a little more bohemian – they want the custom-made rather than the cookie-cutter," says Jamie. "We try to create something unique and different with each and every venue, and München is no different."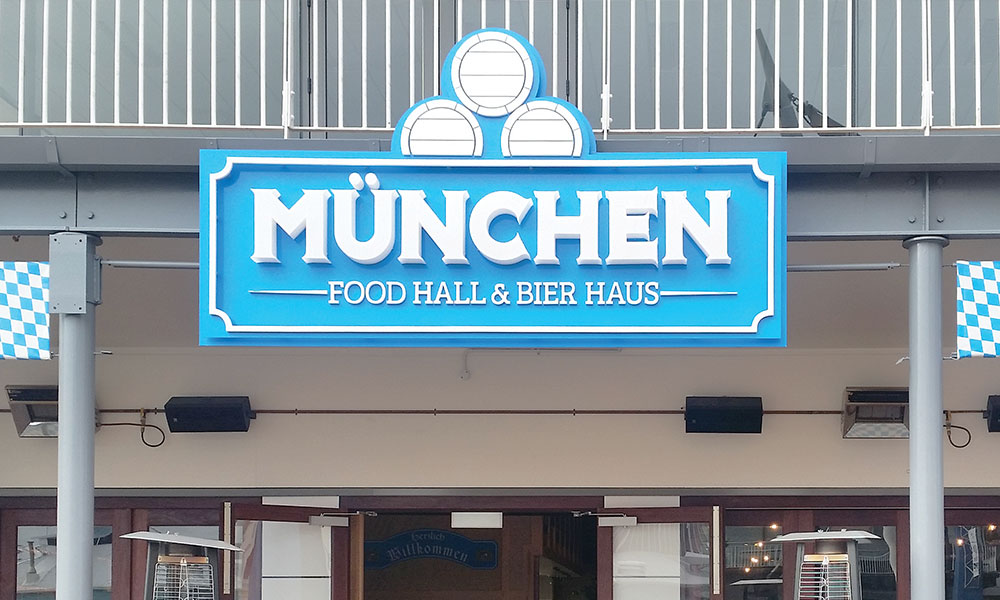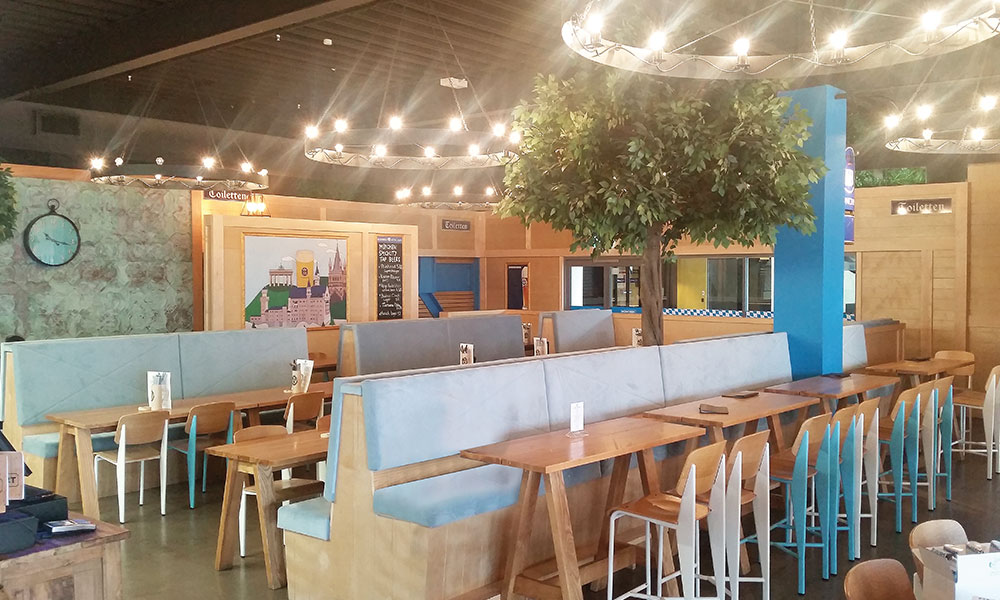 THE SPACE
Appropriately, München is a large, open venue with long tables lined up in traditional bier haus style. The beer menu is German-style focused while also featuring a rotating tap selection of suitable New Zealand beers, which can be bought in one-litre steins if desired. There's an extensive wine selection for the non-beer drinkers as well.
The restaurant offers a range of German specialties to soak up that beer. Smaller eats, such as the German pretzel can be ordered all day. For dinner, sausages and sauerkraut, or schnitzel and fries sit alongside firm customer favourite Schweinshaxe, a whole pork knuckle that has been rotisserie-roasted to crackling perfection.
München can serve 250 diners at a time, which is particularly handy for the bustling crowds of summer. Accordingly, the kitchen needed to be a well-planned space, capable of serving small and large amounts of food all day long. Jamie wanted it to be spacious, as is customary in all WHG's kitchens, but small enough to conserve energy as well. Naturally, it needed to look good too.
Moffat was able to walk Jamie through the options that the equipment could provide to the efficiency of the kitchen. Kitchen staff work on different WHG sites and the kitchen setup at München has garnered much positive feedback.
"The chefs love it in the München kitchen – even when it's busy they have room to move freely," says Jamie. "The design layout is great too. You never want too big a space, as it's just more kilometres on the feet, and we've achieved that balance here."
IN THE KITCHEN
München co-owner Jamie Williams knows a kitchen can live or die on its adaptability to both busy and quiet times.
"We have a pretty well-rounded kitchen there," he says. "Often in the market here it's boom or bust. We can be quiet in the winter and absolutely packed in the summer. So we needed a kitchen for all seasons."
To do this at München they installed a Blue Seal Sapiens combi steamer
and a Bakbar countertop fryer along with a user-friendly Waldorf Bold suite. This included a 900mm gas griddle, a 900mm range with gas hob and electric convection oven, a gas single pan fryer, a 600mm wide high performance gas HPO fryer and bench-tops with cabinets underneath.