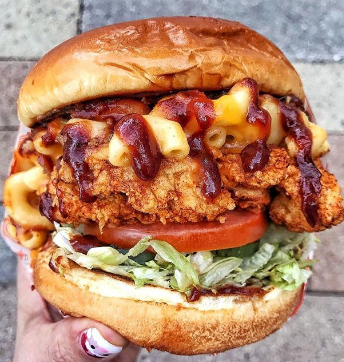 Want to take advantage of the latest #friedchicken foodie trend?

But you're lacking in space and prep-time, then our Turbofan Ovens could be just what you're looking for!
Fried Chicken in a Flash
A smart trick used in Commercial Kitchens is flash frying! This is when you cook products such as chicken in extremely hot oil for a minimal amount of time. This technique locks in the juices and flavours without letting too much cooking oil to seep into the food. The process allows you to cook off site or out of peak service times. Using a Turbofan Oven means you'll also reduce the safety risks associated with using deep fryers or pressure fryers.
Expand your menu range
In the case of fried chicken cooking with Turbofan's E33 is easy thanks to its five-level moisture injection mode. Simply pre-program in your cooking mode and time. Create the perfect fried chicken every time and reduce food loss from over-cooking and shrinkage. The Turbofan allows you to 'cook n hold' food for longer without impacting food quality.
Increase your sales
The Turbofan Convection Oven systems require less space and has options to double stack to increase productivity. Offering new products or different portion sizes like fried chicken snack boxes is a great way to bring in new customers and make more money from your existing customers.
Cooked fresh daily
Let your customers view their food being cooked through a clear window, allowing them to see and smell their food being cooked. It also features a unique smart door design, which makes it easy to keep clean and hygienic.
World-leading franchising chain Subway uses the Turbofan ovens to bake it's bread fresh daily in front of customers as well as, using strategically placed vents to entice customers into their stores with the delicious aroma of baking bread.
Turbofan Ovens are also ideal for cooking bread, pizza, pies, seafood, meats and vegetables and desserts.
Save on Installation Costs
All of our 20 Series models are fully portable as well as, some of our 30 series models meaning there are no expensive installation costs and they only take up a small footprint in the kitchen or front of house. Making a Turbofan Oven an economical solution for small to medium sized commercial kitchens, takeaways or even chain stores!
Turbofan Ovens – As Seen on TV
The Turbofan Ovens can be seen in the latest McDonalds TV ad, on MasterChef and used by Subway stores. Its high-performance oven technology allows for precision baking, roasting and regeneration.