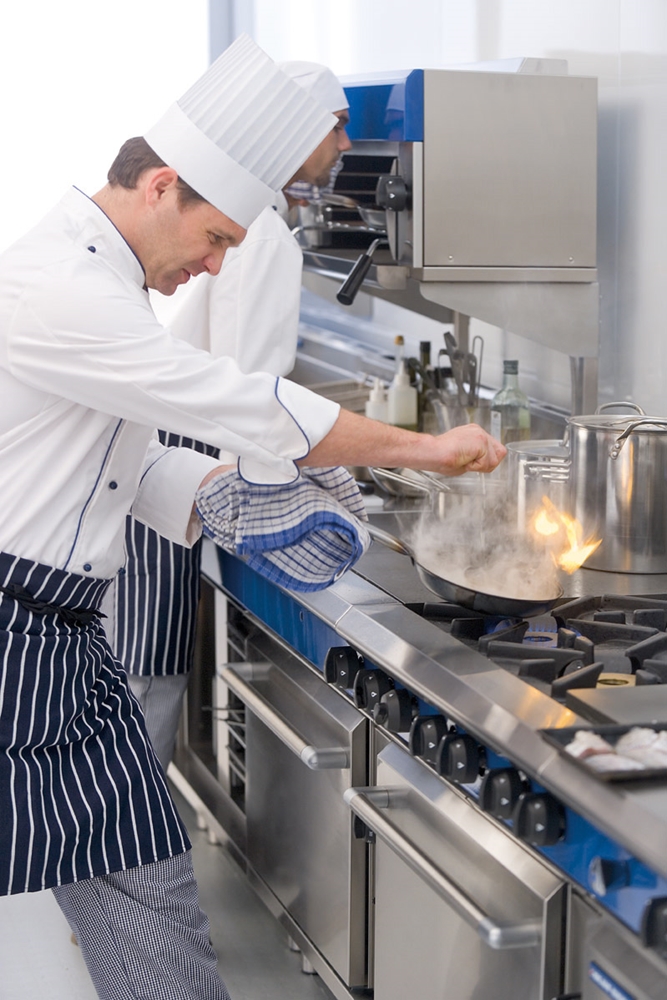 Of all the different pieces of commercial kitchen equipment that you'll find in restaurants and cafes across Australia, there are few items that get as much use as the humble cooktop. Make no mistake though, the ubiquity of cooktops does nothing to diminish their importance. In fact, without them it's hard to imagine how a kitchen could be anywhere near as productive and versatile.
It's these two qualities that really encapsulate what a great cooktop needs to provide. It should be large enough to comfortably accommodate however many pot and pans are required at any one time, while facilitating everything from the frying of eggs to the boiling of water.
In days gone by, the only real choice to be made in terms of cooktops (other than the brand) was whether you wanted gas or electric. Today, there is a far more versatile selection of different products to choose from, and some of the best are designed and manufactured by Blue Seal Evolution. Let's take a closer look at some of the options.
The classic cooktop
Before we get into any of the more modern takes on the cooktop, it would be foolish to ignore the simple fact that the traditional models still work perfectly. In terms of sheer power and durability, a gas or electric set of burners is all but impossible to beat.
Let's take a gas cooktop from Blue Seal Evolution's range as an example. Each burner can produce a whopping 28 megajoules of heat – which certainly helps to explain why so many chefs still love to cook with gas, even now that electric cooktops present a viable alternative.
Regardless of whether you're a fan of one power supply or the other, the entire Blue Seal Evolution range features iron castings and a vitreous enamel finish. This is ideal for a commercial environment, where each piece of equipment needs to be able to handle the punishment of busy service times.
Interested in induction? 
For those looking for an electrical solution, the induction cooktop provides a few essential benefits over the more traditional style. Chiefly, induction cooktops are safer, producing less latent heat and only warming up when a pot or pan is sensed inside the induction zone. Not only does this reduce the hazards that come part and parcel with cooking, but less heat also translates to energy savings and a lower power bill!
Some chefs have concerns about whether or not induction cooktops can replicate the performance of traditional cooktops, and while that may be an issue with some brands or in home kitchens, Blue Seal Evolution's induction range is more than up to the task. With a choice of either two or four 5 kW induction zones, alongside a six millimetre thick ceramic surface, these cooktops are just as robust and powerful as their classic gas counterparts.
These cooktops are just as robust and powerful as their classic gas counterparts.
Try out a Target Top
A final option in the world of cooktops from Blue Seal Evolution is a target top. These operate slightly differently – featuring a flat surface rather than individual hobs – which can allow for all sorts of creative cooking techniques over a larger surface that has varying amount of heat. Should that be a simmer to finish off sauces, bring the pot further away from the centre of the Target Top.
The technology itself consists of a single burner which heats the top casting. Blue Seal's target tops are available as either standalone hobs, or can be paired with different cabinets (refrigerator, oven etc) to add even more versatility to your kitchen.
To find out more about which Blue Seal Evolution cooktop is right for you, contact Moffat today.
Save