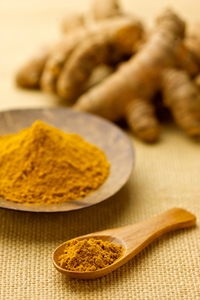 When it comes to the depths of winter, the cold weather and the pouring rain, few foods are quite as comforting as a good old-fashioned dahl. Warming and filling in equal measure, dahl is the perfect food to combat the mid-year blues, especially if its got a healthy dose of spice to it.
The Guardian compares a delicious dahl to "a good knife – every good cook carries one and each prizes their own for different reasons." Even better, dahl is easy and cheap to cook, making it an ideal special for menus looking to provide customers with a pick-me-up during the rainy season. Not to mention, the dish can be produced in huge volumes and left until its needed, with quick and easy regeneration.
Best of all, dahl is a complete breeze to cook in your Metos combi kettle, suitable for large food production kitchens where bulk foods are produced – catering at a stadium, hotels, canteens and hospitals just to name a few.
So what are you waiting for? Whip up your own signature recipe and start warming customers' bellies.
All about dahl
Also spelt as dal, dhal or daal, the word itself comes from Sanskrit and means 'to split'. This refers to the core ingredient of the dish – the lentils, bean or peas that form the thick, creamy basis of the meal. One of the many beauties of dahl is that it's so simple to make, often there will only be one or two extra elements along with your split produce, and the rest is all down to fried spices and water.
Dahl comes from the Indian subcontinent and while the dish seems quite simple on the surface, there are huge differences between what will scintillate your senses in Bangladesh and what will tantalise your taste buds in Sri Lanka.
Making it Metos
Okay, by now it's clear – everybody loves dahl. The best way to make it to serve to a large audience easily? A Metos combi kettle of course! There's nothing quite like firing up the appliance and banging out 2700 delicious portions in an hour, but that's just what you can do with a commercial cooking kettle.
The basic steps are:
Heat the kettle and add your oil.
Add spices and set the mixing control for an even fry.
Add in your onion and additional spices through the safety grid lid.
Once your base is ready, add in your extra veggies (tomatoes go down a treat) and set the kettle for PowerMixing to break everything up.
Add in your lentils, along with some water to begin the absorption process. Metos kettle's have a water faucet to make this even easier.
Once your dish is fully mixed and absorbed, you're ready to serve.
For storage, simply leave the dahl in the Metos kettle and rethermalise when required.
Dahl is an absolutely delicious way to warm up during winter, and with commercial cooking equipment from Metos, it's a piece of cake. For more information on Metos kettles, get in touch with Moffat today.