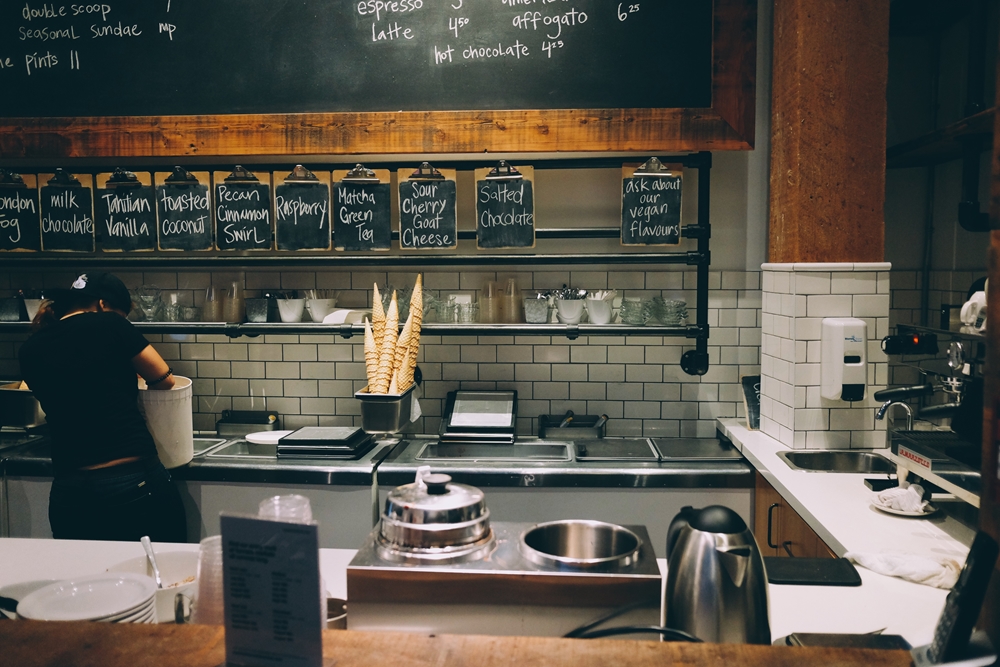 People today are increasingly passionate about the food they eat; its origin, the ingredients and its processes. Commercial cooking equipment is making a move to the front, or theatre style, so to give consumer better transparency. As a result, many restaurants or cafés are now choosing to take advantages of "open kitchen" or "front-of-house' dining styles.
Thankfully, Merrychef has listened, and as a response to the rising market trend towards open dining, the e1s was born. Find out how this high speed cook oven can aid your kitchen operation.
Unleash the power and potential of the e1s
With a smaller footprint, cafes, pubs and fast food takeaways, such as food carts, must utilise the limited kitchen space. Put your cooking operation on the show with a streamlined service from start to finish. The Merrychef e1s brings the best of both style and power to your kitchen.
This high speed cook oven encapsulates superior functionality, best in class energy efficiency and great performance, all packed in a stunning design. Above all, the single 15A power supply means simply just plug and play in any given space!
The e1s is one of the best high speed ovens because it combines impingement, microwave and convection heat into one. Hence, it is 10 – 12 times faster than a traditional convection oven alone. Be it pastries, meat or pies, Merrychef e1s is easy to use with the easyTouch icon-driven colour control panel. As a result, saving money on training kitchen staff, while increasing the chance to seek new market opportunities, such as adding new dishes to your menu.
Silent task killer
This small but powerful high speed oven will work hard in the background without too much noise. adds maximum value to all kitchen operations. It also has a built-in diagnostic testing to ensure maintenance is a breeze
Bring Merrychef into your kitchen today
Merrychef has been developing some of the most influential and advanced cooking products since the 50's. As a result, the high speed oven range is designed to be energy efficient, easy to use and speed up cooking time.
Reap the rewards of the Merrychef range, get in touch with Moffat, or book a service today.