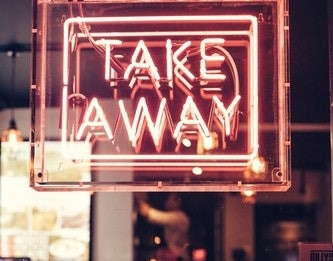 Want to eat out without eating out? Thanks to food delivery apps, such as Uber Eats and Menulog, filling your belly with restaurant-quality dishes has never been easier. Best of all, you don't have to go further than your front door!
This is more convenient for the customer but how has the rising popularity in food delivery apps affected Australian restaurants?
How have food delivery apps impacted the Australian restaurant industry?
Despite food delivery apps is only available four years ago, it hasn't taken long for the popularity to take hold. In fact, the latest research states that nearly two million Australians now use a food delivery app at least once every three months. This rise in popularity has significantly benefited the Australian restaurant industry. According to IBISWorld, the revenue is expected to increase by 3.5%, which is a figure translating to around $20 billion!
In order to keep up with the demand generated by food delivery apps, Australian restaurant owners need to adapt to a newer workflow in the busy commercial kitchen. How do restaurant help takes the pressure off kitchen staff during busy service time? How can we speed up the process without compromising on food quality? What do restaurants/ cafés with a smaller cookline do if they want to get into this race too? Introducing the Turbofan H Series Holding Cabinets.
How Turbofan can help meet the demands of food delivery apps?
Hot holding cabinets are an essential part for those who are looking to expand or free up cooking equipment within a small commercial kitchen. Turbofan and its range of convection ovens are well known for being innovative with consistent and reliable performance. In recent years, the addition of the H Series Hot Holding Cabinets has been highly rated in the industry. These holding cabinets are designed for individual use with existing cookline or in tandem with a Turbofan Convection oven.
Designed for undercounter and compatible with E33D5 Turbofan Digital Electric convection oven, H8D-UC Turbofan Digital Electric Holding Cabinet has a small footprint, which is suitable for smaller commercial kitchens. Using one of these can help take the pressure off your kitchen staff and speed up the workflow. Chefs can combat busy service time by preparing popular food items prior and store them in the holding cabinets. This frees up cooking space and equipment.
How Turbofan holding Cabinets helps you save time and labour cost?
Now restaurants can have better control over labour cost! These holding cabinets are incredibly easy to use. This eliminates the need and cost for extensive kitchen staff training. They will be able to use the cabinet effectively without putting food quality or safety at risk. H10T Turbofan Digital Electric Touch Screen Holding Cabinet is also popular in commercial kitchens around the country. The icon-driven program menu and touchscreen control panel are incredibly easy to use. It is also a small footprint, which can easily fit with existing cookline. The fantastic use of ergonomic electronic features plus individual shelf timers are only some of the highlights for this model.
Don't compromise on food quality!
A meal served from a restaurant/ cafés' kitchen is very important because it represents the quality of the place. As a result, restaurateurs have their reserves when deciding to store their final product in a holding cabinet. Are the food stored within the correct temperature? Is the integrity of the food compromised? Will the cabinet dry out the food before they are being delivered?
Turbofan hot holding cabinets maintain a consistent temperature to ensure the food items are stored safely within the food industry's standard. It also has humidity control within the chamber to ensure the meal is not drying out during the time in the holding cabinets.
Can't make up your mind?
Best part? Never compromise quality with the Turbofan range! Meals are at its optimal serving temperature and remain moist while being stored properly in Turbofan hot holding cabinet. Kitchens get ahead on preparation and better plan the workflow to accommodate dine-in customers as well!
Would you like to find out more on our product range? Contact us today! For any service enquiry on existing products, lodge a service booking here.