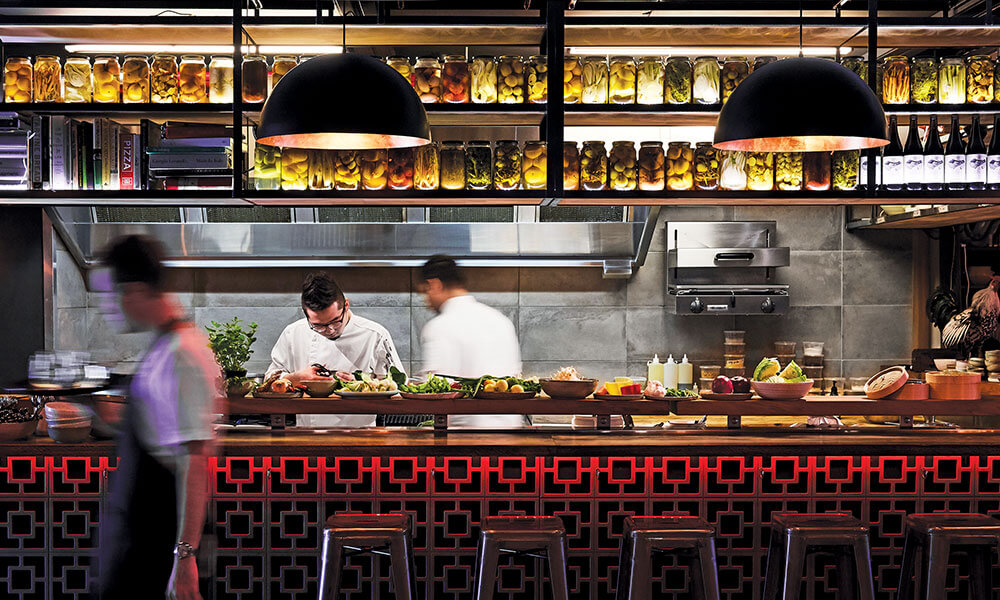 Contemporary fusion cuisine is deeply underscored by Asian-inspired ingredients and cooking methods. Central to flavour authenticity and depth in this constantly evolving cooking style is the wok. A new development in the Cobra range now ensures this vital tool can deliver powerful performance. And it's compact 800mm depth blends to the suite matching qualities of the renowned Cobra range.
As part of a range-wide development the new cornerstone of the popular Cobra series is a number of powerful, waterless gas wok.
Michael Lillico, Moffat's General Manager of Sales and Marketing, says the decision to create a new range of waterless woks was made in order to fill an opportunity in the company's existing product line; enabling Moffat to meet an even broader range of customer needs.
"Fusion cooking has been developing in our markets for a very long time. By adding a series of waterless woks to our traditional Cobra range we're simply meeting evolving kitchen requirements," he says. "We can now give our customers more ways to deliver exceptional food quickly and consistently.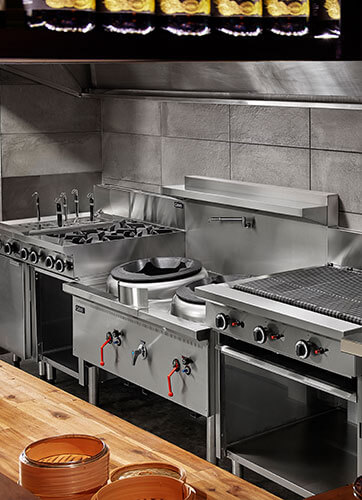 As befitting the Cobra brand promise, within the asian cooking equipment, the woks are designed to be affordable, functional and reliable.
A traditional wok consumes an inordinate amount of energy due to the constant flow of water required to cool the cook top. With the new Cobra waterless wok this is unnecessary – an air gap insulates the stove elements and releases the heat to the kitchen exhaust. Considerable savings are ensured by using water only when it's needed.
There's a trio of size options in the new line-up, from a one hole single gas wok burner to a three-hole version. The choice of a chimney burner (for high heat and fast stir frying) or the duckbill burner (for a more controllable flame) means operators can personalise the equipment to suit their requirements.
The commercial wok burner also come with many other helpful features, including flame failure protection, a rail shelf for storing condiments, a faucet for cleaning implements and a rear waste channel. Ergonomically positioned lever controls allow for greater regulation of flame setting and water flow from the faucet.
With the industry leading depth of 800mm, the wok burner compact construction provides an efficient use of space.
Apart from the new chinese wok burners there's an exciting line up of additions including a 600mm waterless stockpot, a 450mm noodle cooker, a 450mm pasta cooker, a 900mm barbecue and a 900mm griddle toaster.
The flexibility of the range means it can be used in all kinds of kitchen scenarios – from in family-style dine-in restaurants to more casual takeaway outlets.
Together this equipment represents an exciting new opportunity for these kitchens. With this innovative approach to traditional appliances they can now confidently and cost-effectively deliver exciting new combinations of classic and modern flavours.
For more information about the new Cobra range, speak to a Moffat IQ pro today.