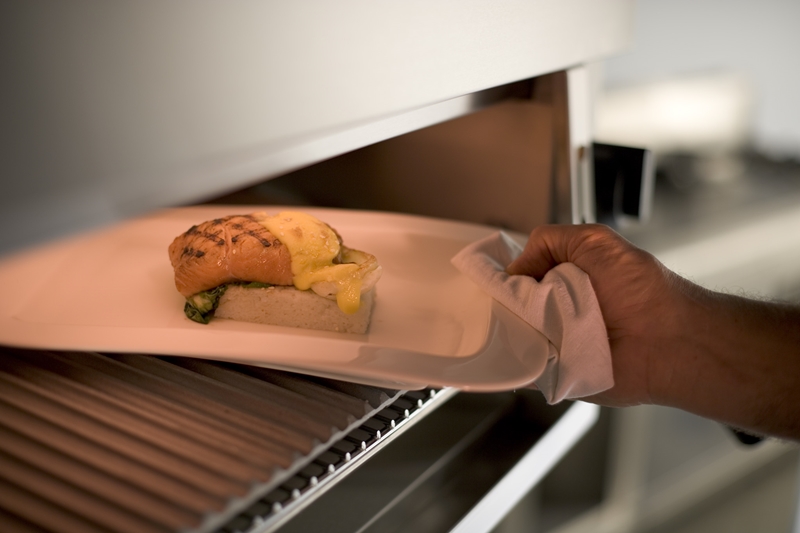 Waldorf offers modular commercial catering equipment of all varieties, including salamander grills that use infrared burners to produce food faster and more energy-efficiently.
With the high-speed infrared burners and elements, salamander grills provide direct heating to the cooking surface more quickly, which can save a lot of time waiting for an oven to get to the same temperature. The efficiency of salamanders makes them an excellent option for busy kitchens. Here is a tasty recipe for lobster cardinale that you can cook using a Waldorf salamander grill.
Lobster cardinale made simple
Cook the lobsters in boiling water, drain and cool before removing the meat from the shells, leaving the claws whole. Wash and dry the shells for later use.
Melt some butter in a saucepan and add mushrooms. Season as necessary before adding sufficient brandy to enhance the flavours. Whisk egg yolks gently before doing the same to some cream and add to the sauce. Place the lobster meat in the pan as well, before turning on the salamander grill. This will not take long to heat up. Move the pan with the sauce and the lobster under the infrared burners until the meat becomes golden-brown in colour. As soon as the food is removed from the grill you can turn the salamander off to avoid excess power usage.
Arrange the meat and mushrooms on the shells, before heating truffles in additional brandy. Arrange the truffle on the lobster meat and sprinkle with parsley to finish.
Waldorf: salamanders are just the beginning
With the expanded range of products and features, from salamanders to cook tops, oven ranges and deep fryers, Waldorf can be configured to suit virtually any application.
The kitchen range from Moffat is extensive, and the team can help you to select the right products to suit your needs. By choosing kitchen equipment from Moffat, you have access to not only our professional installation services, but also 24-hour customer service. Should anything go wrong, we'll be there to help.
The resulting dish makes use of the clever and energy-efficient Waldorf salamander grill to produce something delicious. Waldorf is renowned for creating kitchens that not only perform commercially but also look impressive.