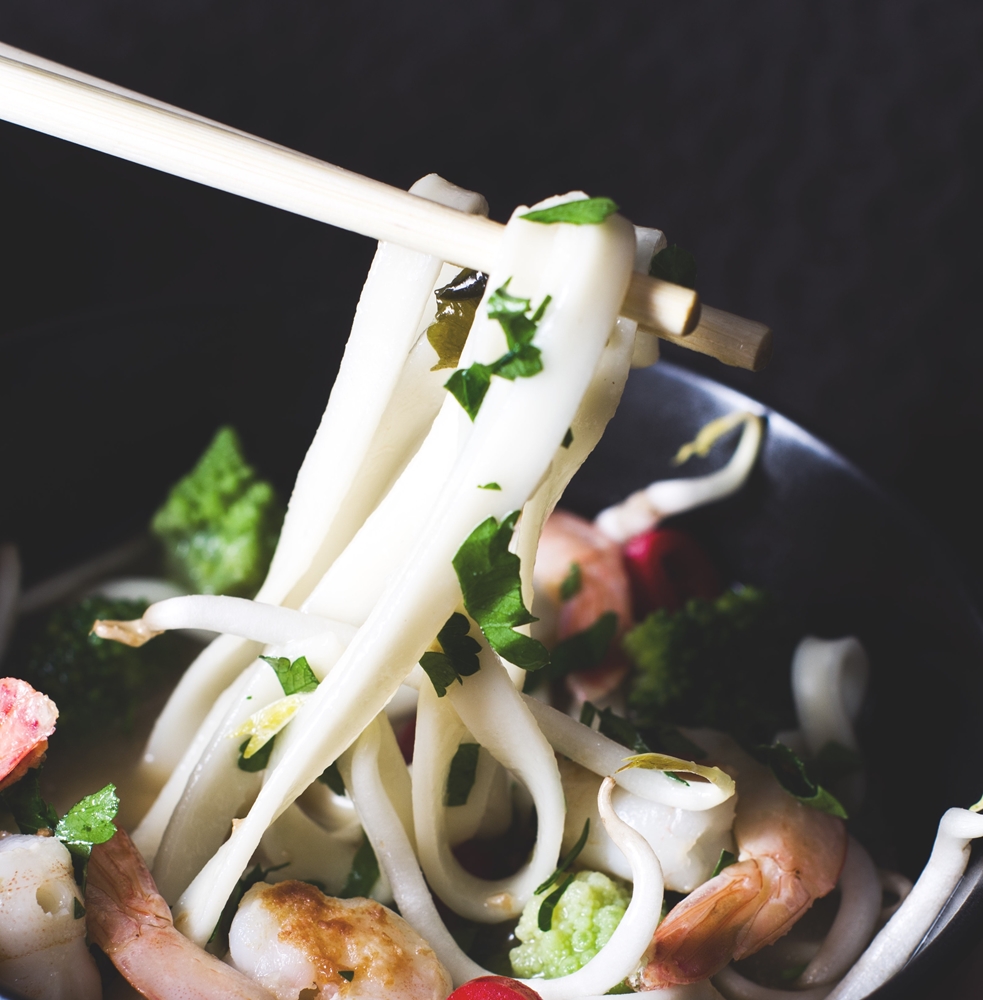 Ever since its introduction in the 1800s, Australians have developed an obsession with Asian cuisine. So much so, that Chinese food is one of the country's top rated cuisine in recent years.
Central to creating authentic Asian dishes is the superb cooking equipment behind the scenes. Introducing the latest additions to the Cobra Asia range. Discover how these inclusions can help your kitchen create flavourful and fragrant Asian dishes.
A cuisine as extensive as it is excellent
While housed under one category, the individual cuisines that make up the Asian food category are delicious and distinctive in their own right. The following dishes are just some examples of how Eastern flavours can make a resounding impact on your menu:
Laksa: Boasting a coconut-infused broth and flavours of galangal, lemongrass and chillies, laksa is one of the most comforting dishes to come out of Peranakan cuisine. Delve deep and discover oodles of noodles and toppings of tofu, bean sprouts and choice of meat.
Gua Bao: These doughy morsels continue to crop up all over the country, with restaurants putting their own spin on this Taiwan creation. Think crispy pork belly and cucumber, and soft shell crab and kimchi!
Expanding your culinary repertoire to include authentic Asian dishes like the aforementioned is a great way to appeal to new audiences and meet the demand of this popular cuisine. However, doing so isn't possible without a great range of Asian cooking equipment.
Meet the Cobra family
The latest additions to the Cobra Asia range are perfect for those looking to diversify their menu and offer a more modern cuisine to diners. All are designed with functionality at heart. Here are some products to try:
Cobra Waterless Wok Range: This range provides more effective and efficient Asian cooking than ever before. The innovative air gap insulates the stove so there is no need to use water for cooling.

–

This reducing overall water usage and increasing energy efficiency. Better yet, choose the configuration from the number of holes to the different style of burners to suit your commercial kitchen. The Cobra waterless wok is an exceptional powerful which speeds up cooking times to increase output and reduce serving times.

Cobra CSP6 – 600mm Gas Waterless Stockpot:

 Consisting of a 70 MJ/hr 18 jet Duckbill burner, this unit can house a range of stockpot sizes, with a maximum capacity of 150 litres. Features like the low 600mm potstand and front-facing control panel showcase how the Cobra waterless stockpot has been designed for maximum efficiency. The high splashback ensures remnants from your ramen and laksa broths won't dirty the rest of the kitchen. Hence lower the risk of accidents in a busy commercial kitchen.
Cobra CN4 – 450mm Gas Noodle Cooker: Meet the demand of a continuous noodle supply without compromising on quality by introducing the 450mm gas noodle cooker. This unit is built for speed due to the fully modular and unique pan design. The patented infrared burner system ensures water temperature is consistence. With five stainless steel noodle baskets included with the cooker, you can cook a vast array of different products at once!
If you'd like to find out how your commercial kitchen can benefit from the Cobra Asia range, get in touch with a Moffat representative today.