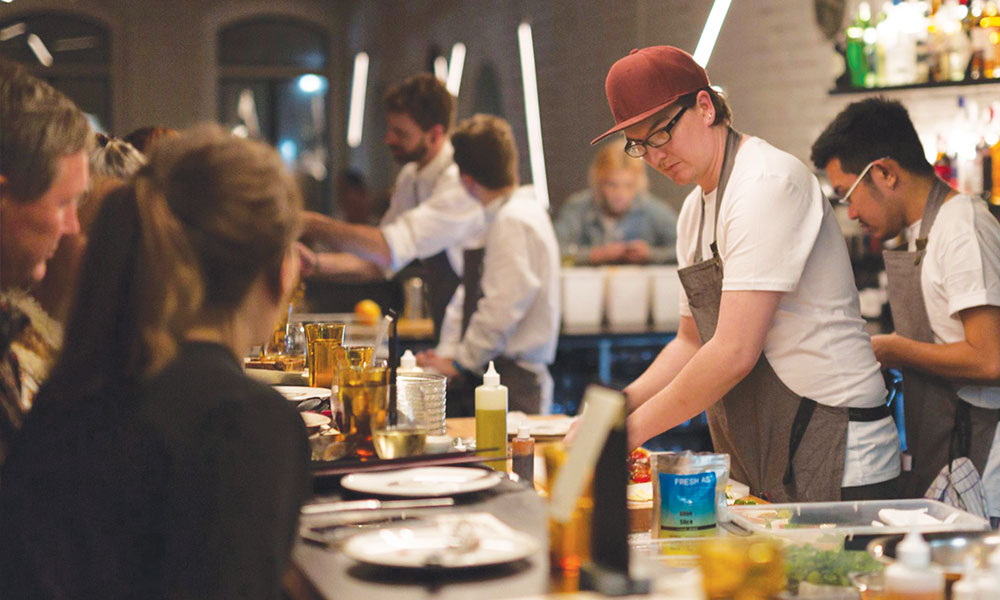 A new eatery in Auckland is delivering unique table service and clever preparation of some of the more unusual suspects of ingredients.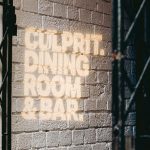 After gaining success working in some of Auckland's more renowned eateries Culprit owners Kyle Street and Jordan Macdonald wanted to create "something from the ground up". The result is a somewhat rebellious new entry into the local hospitality scene.
The mindset behind the new venture was to deliver an unpretentious dining environment showcasing fresh local produce while making the most of what have been traditionally less used cuts and unloved products.
The two owner-chefs work directly with growers and suppliers to champion under-utilised produce, and ensure aged bavette steak and pork face are prepared to their true potential.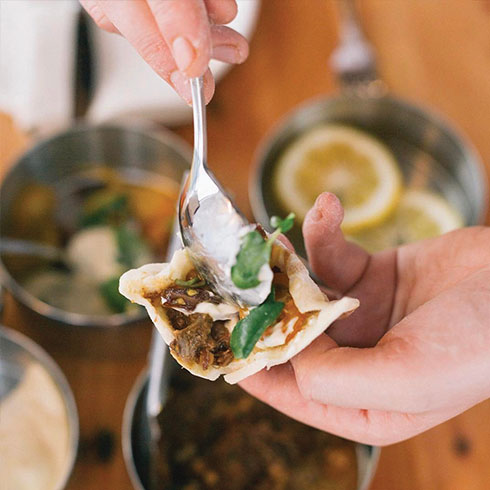 The delivery of such products also sets the Wyndham St restaurant apart. The yum-cha style trolley circulates between tables during structured services, with each table's card marked according to their orders of individually priced dishes. Larger dishes can then be ordered for the table from a more traditional a la carte menu. This means diners can be digging in to a delicious entrée even as they're checking out the menu.
Previously a Spanish tapas restaurant, the space. required some construction expedience before this dining experience could be introduced. The kitchen refurbishment took five weeks from the initial swing of the hammer to the firing of the target top on opening night. In this time a number of key changes were made.
"We first visited Moffat at the Fine Foods event in Auckland and got an inside look at all the Waldorf Bold gear," says Kyle. "Moffat then provided some great advice when determining from the large product range which equipment would suit us the best."
From there it was a matter of ensuring a consistent vision could be delivered throughout the restaurant. "Kirsty Mitchell, our interior designer, understood that the kitchen was going to drive a lot of our aesthetical choices in the dining room," says Kyle. "She was brilliant in establishing an exceptional look that was as much in the smaller details as it was in the overall atmosphere.
Feedback on the kitchen and the dining environment has been entirely positive.
"We've had a huge amount of compliments about not only the black finish of the Waldorf equipment but also our choice to use wood and granite for our benches,' says Kyle.
IN THE KITCHEN
Bold thinking at Culprit isn't just in the style of menu or delivery approach. With the Waldorf Bold range in place the kitchen equally provides flexibility and refinement.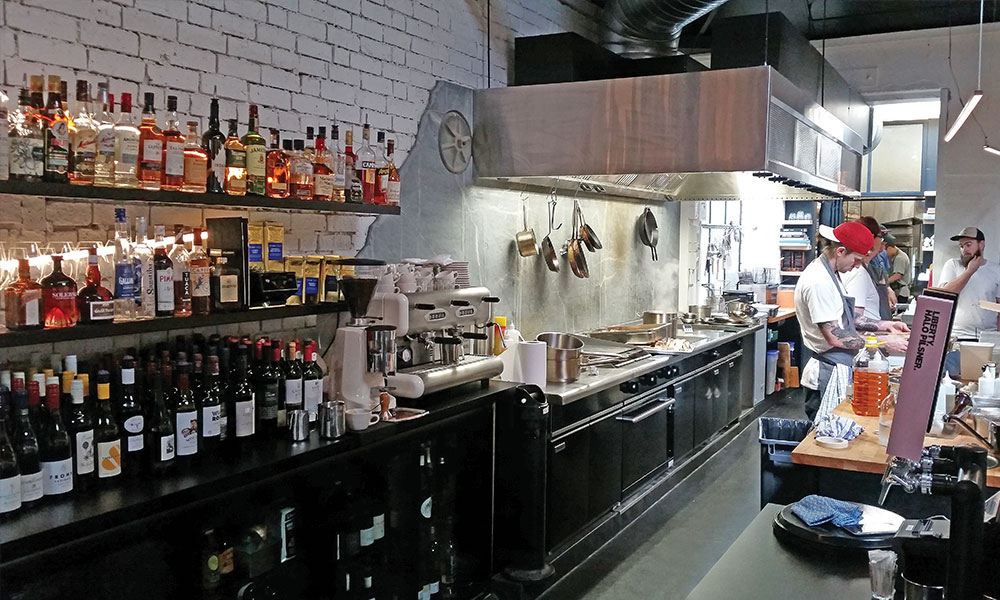 Culprit has a 900mm oven range, a 900mm target top and a single pan fryer installed. It's a kitchen that,  according to owner Kyle Street, was "built with our yum cha inspired trolley service very much in mind."
Being able to serve small tastes and bites as larger meals were prepared required the kitchen effectively utilise every centimetre of space.
"The Bold target top gives us the ability to cook small amounts in a multitude of pans," says Kyle. "We're not locked to a certain number of hobs, and a 600mm griddle and 2 hob combo static oven gives us even more flexibility."
A sizable wooden countertop, easily accessible by all, ensures chefs can cook, turn and plate a large variety of different ingredients and preparations quickly and efficiently. Keeping clutter to a minimum is also vital.
"We chose to install the matching Waldorf Bold cabinets with gastro racking so we could also hide away all our prep or plates when they weren't in use," he adds. "It ensures the kitchen looks slick and clean at all times."
Save
Save
Save
Save