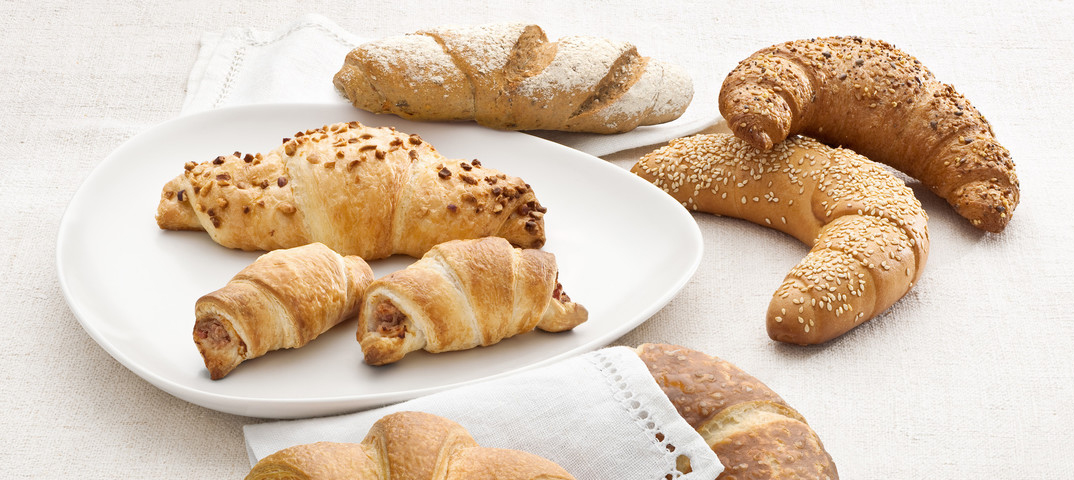 Pastries are both visually pleasing with interesting shapes, colours and textures, as well as mouth-wateringly appealing to the taste buds. Creating these delectable treats for even the most seasoned bakers can be a tiresome effort without the right equipment. In a commercial environment, using a rolling pin to knead flour by hand is not the best use of time. It's not even feasible for large scale pastry production because a person cannot match the speed and consistency of a dough sheeter.
The benefits of using a dough sheeter are numerous:
Increase Productivity
Using a dough sheeter increases productivity, which ultimately saves you money. It's also a great advantage for experienced bakers that have developed physical problems such as arthritis or weak joints, which prevents them from properly kneading dough manually.
Increase Quality
Dough sheeters enable you to adjust the thickness and quality of the dough more precisely than manual kneading. The functions are versatile and can be used to knead an assortment of pastry products, from bread, pizza and pie crusts, to complex pastries such as croissants, with flawless consistency, making for a tasty product every time.
Expand Your Pastry Expertise
A dough sheeter is a very useful piece equipment in a bakery business. It not only makes the labour intensive dough kneading process simple and fast, but it also enables you to expand your pastry expertise to a wide variety of complex pastries that are not practical if done manually. Variety is after all the spice of life and your customers will be grateful.
High-Quality Dough Sheeters
We are excited to announce that Moffat Australia is the new home of RONDO dough sheeters and production equipment.

RONDO has been developing and producing high-quality machines and systems for the production of all types of pastry for over 65 years. As a Swiss company, RONDO takes great pride in producing high-quality, innovative and reliable equipment.
RONDO has a worldwide reputation for producing versatile, durable and efficient equipment. Ensuring producers create high-quality pastry products for many years to come.
Choose from economical space-saving sheeters for bakeries and small restaurants, through to high-performance mechanical sheeters for processing large quantities of dough. RONDO has your needs covered. Manual or automatic machines of various capacities and cutting and transfer tables are available.
Moffat is proud to partner with RONDO and encourage you to get in contact to learn how the range can enhance your business.