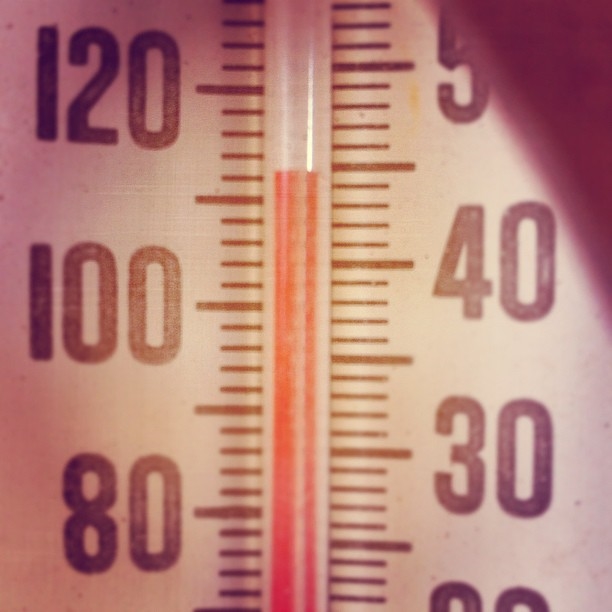 Australian summers might be hot, but there's one place you should be able to rely on to stay cool all season long – and that's your commercial kitchen refrigeration system.
Take a look at your current refrigeration system – how is it running? Signs of a broken chiller or freezer include:
Cold refrigerator, despite the thermometer reading it's warm.
Inability to keep system at the desired temperature.
Contents that are too warm (or too frozen).
A unit that is a decade or so old.
High energy bills without changing other processes.
If you recognise any of these, then it's time to replace your refrigeration system – and fast, otherwise you're throwing money down the drain this summer. Especially because hot temperatures (like those +28 degrees days) can make a struggling refrigeration go from bad to worse.
That said, here are three tips on how you can improve your commercial refrigeration, and in turn improve your overall operations costs.
1. Preempt any commercial refrigeration malfunctions  
Even if the above signs aren't present, you should be doing some preventative maintenance on your system to ensure it runs as smoothly as possible. Proper maintenance begins with checking the discharge, liquid and suction lines of the condensing unit – they should be wiped of dirt and grime and tested for clogs.
Then assess the thermostats and pressure controls to ensure those are at normal levels (this depends on your freezer model and purpose). Finally, clean and lubricate motors so they don't have to work too hard causing your system to overheat.
2. Organise your commercial kitchen and stock appropriately 
Commercial kitchens are delicate systems. Location of the refrigeration system matters, especially in the summer. Position it so it's in a cool spot away from the exterior walls and windows as the incoming sun would cause the unit to heat up and work harder to cool down.
Additionally, refrigeration stock can get messy quickly, and such disorganisation can lead to spoiled inventory – and an inefficient refrigerator. Refrigeration systems work best when they have space for the air to flow around the unit. That means a tightly packed freezer will have to work harder to cool its centre and, as a result, unevenly chill your goods. Plus, having a surplus of stock isn't always a good thing – if you can't get to it before spoiling you've wasted a lot of money.
Friginox self-adapting intelligent chilling technology is the blast chiller/freezer solution you are looking for.
3. Replace broken freezers with Friginox intelligent chilling solution 
Of course, one of the best ways to ensure you keep things cool this summer, is to have a smarter refrigeration system – one that works for you. Friginox self-adapting intelligent chilling technology is the blast chiller/freezer solution you are looking for
This system was designed to automatically adapt to the products inside it, ensuring it's perfectly fresh. Its Self Adaptive I-Chilling mode gathers data from the multi-point core probe, automatically adjusting the chilling cycle so you don't have to guess about the right temperature for your inventory.
This blast chiller / freezer refrigeration system was designed to last as well. Its stainless steel frame and 60  mm polyurethane injected insulation means you'll have superior thermal retention – no summer heat will be affecting this refrigeration unit!
For more information on Friginox blast chiller / freezer and other chilling solutions, contact the team here at Moffat today.