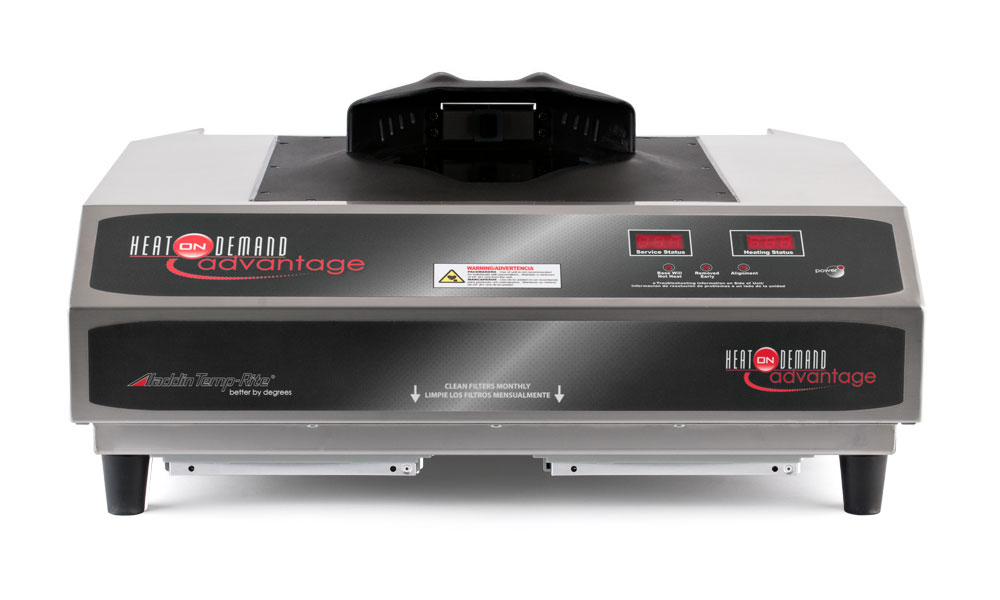 The longest hold-time in the industry
Induction technology has been around for some time, but now with its breakthrough induction technology Aladdin Temp-Rite® gives you features, performance and efficiencies no other patient meal delivery system can offer.
The need for flexibility in meal service and longer holding times for food service operators has been in demand for some time now. The Advantage® induction system can now give you the edge in this circle. Whether you are operating in a 50 bed facility or a 500 bed facility you can potentially be serving up to 1,000 patient/resident meals per day, it can save time on the traditional plating lines and also allow the ability to introduce a room service style that a patients/residents can select from menus that offer a variety of choices, and potentially increasing satisfaction scores.
How does it work?
By way of induction heating technology to the base, thus transfers the heat to the plate to deliver consistent heat to the food.
It has a 12-second heating cycle to generate up to a 73 minute hold time for food*. Hot food equals satisfied patients/residents.
The Advantage® was designed to be used with unheated plates, although if heated plates are continued to be used one can expect the temperature of the food to stay hotter for longer and serving temperatures will also stay hotter as well, so for the furthest meal delivery, you can count on it being served hot.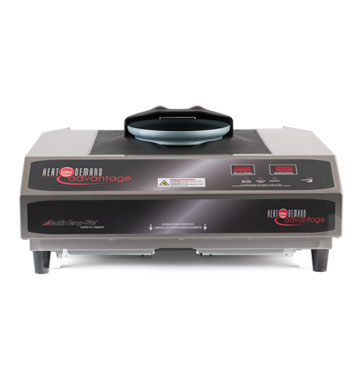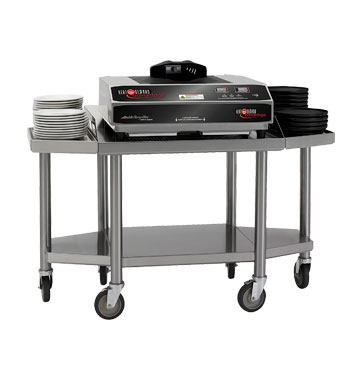 What is the advantage?
Operates on a small footprint
No preheating of plates require to achieve optimum holding temperature
Maintains food temperature for up to 73 minutes*
Base side is cool, so no gloves required
Uses standard 230mm plate
Simple operation; visual and audible cycle indicators
Solid-state electronic controls
Faster tray assembly kitchen stays cooler
Substantial energy savings
Easy to clean
*times can vary depending on environment and plate temperature