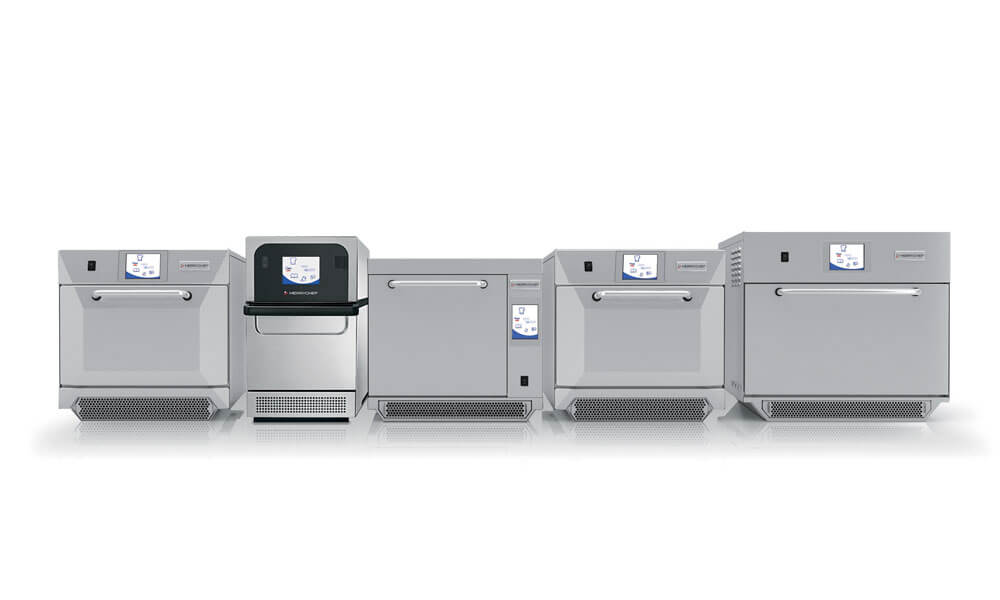 Over 60 years of product experience and culinary expertise drive Merrychef's innovative, award winning technology. Combine this pedigree with their focus on continued advancement and it's no mystery why their brand is now right at home in the Moffat stable.
From the world's first commercial microwave oven in the 1950's to their latest high speed oven, the eikon® e2s, Merrychef has been a pioneer in the industry. Their products suit a broad range of kitchens, from small coffee shops to fine dining restaurants – anywhere demanding fresh, hot food on demand.
Since entering the Australian market Merrychef has become a recognised and sought-after manufacturer of advanced high speed cook ovens. Now we are pleased to announce that Moffat will be the exclusive importer for the brand in Australia and New Zealand.
Manufactured in the UK, the Merrychef range enables fast, efficient and accurate heating. Each oven boasts a user-friendly touch panel interface, rapid heat up and cool down times and minimal operating noise.
Michael Lillico, Moffat's General Manager of Sales and Marketing, calls them "best in class in every way". Given the benefits available to small and busy operations these ovens may well be in a class of their own.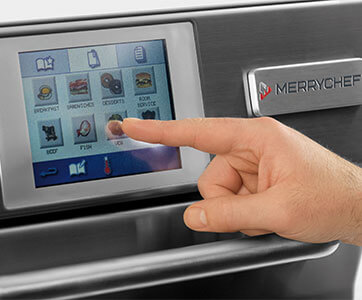 "Their ultra-simple easyTouch® touch panel interface really makes them stand out, and they also promise quicker heat up and cool down times than similar ovens out there," says Michael.
"By using a very smart combination of microwave and convection technology, and energy efficient standby mode, we can help operators cut the warm-up time of their ovens by around half."
At the heart of the technological development is a 'food fast', but not 'fast food' ethos. The eikon® ovens reduce meal preparation time without creating less than desirable results. Products can be cooked on the eikon® e3 and e5 models from a chilled or frozen state more than five times faster than traditional cooking methods. The e2s, e4 and e4s models allows cooking times that are up to a remarkable fifteen times faster.
Ease of use and flexibility of output is a big factor behind the success of the brand. Menus can be easily uploaded via a USB port, built-in diagnostics limit unnecessary service call outs and an additional ventilation system is not required, thanks to Merrychef's latest catalyst technology.
A range of accessories (including paddles, Teflon liners and a panini grill) allow these compact ovens to act as somewhat of a Swiss army knife in small spaces.
From paninis, muffins, pastries, pizza and subs to breakfast menus, baked potatoes and lasagna, there is an eikon® oven ready with quick, quality service.
Merrychef eikon® ovens, with their ability to deliver restaurant quality food in fast food times, will certainly make their mark on local food service operations with this new partnership. Needless to say, we expect to see more merry chefs and happy hospitality owners in the near future.
Book in for a Moffat IQ demonstration to test the Merrychef eikon range of high speed ovens today.
Contact us
Save
Save