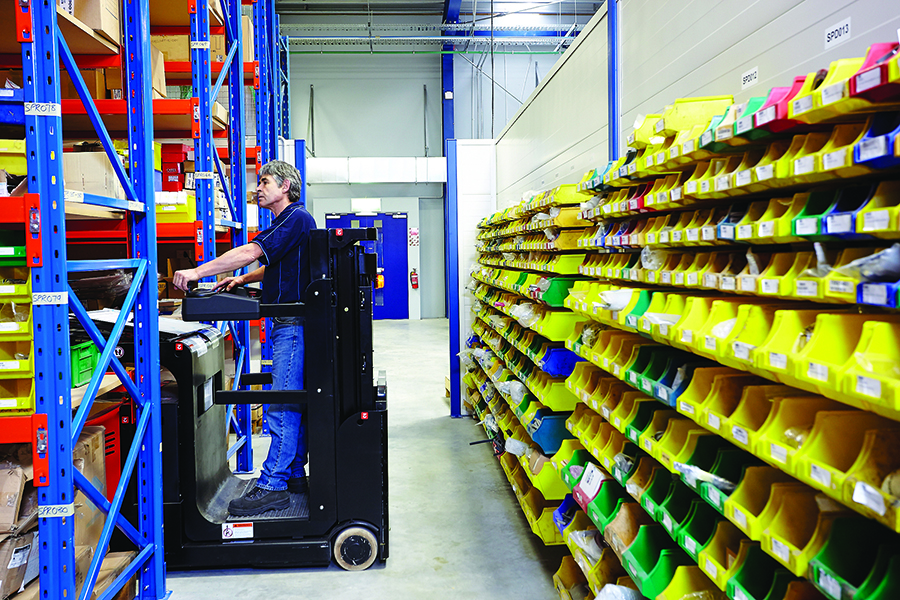 Time is critical in a busy restaurant or bakery, and knowing a replacement part or new unit can be found quickly is a huge advantage. This is why Original Equipment Manufacturing (OEM) is a significant part of Moffat's service. Using genuine Moffat components ensures you maintain the original high quality of your equipment.
With a new facility, an expanding product range and a hugely experienced team, the Spare Parts unit is staying focused on fast turnaround and flawless delivery to ensure this service remains at the highest standard.
In Moffat's new Rolleston manufacturing facility, the Spare Parts unit receives order from all over the world, with substantial volumes from New Zealand, Australia, the UK and USA. These parts are supplied to group branches, distributors, service companies and end users.
As Moffat produces much of its own equipment, the department supports not only the broad range of equipment currently manufactured, but also previous generations of products. Each day, the experienced team works tirelessly to turn enquiries and orders into accurate and timely shipments.
Two types of customers emerge when ordering, those who know exactly what they need, to those who are unsure. With the latter, the team works hand in hand to help identify the right part, while also recommending additional items that should be considered at the same time, such as gaskets, fixing devices and other upgrades.
Then it's a matter of picking, packaging and delivering to our customer. Time is often critical, accelerating the process to happen as soon as possible. Dispatching occurs multiple times a day, via courier, truck, container and air freight. The Moffat team stays on top of it all thanks to their combined experience and teamwork.
With 20 years of Moffat experience, Tim Sutherland, the Parts Group Manager, has accumulated a vast working knowledge of every part and component. Alan Nixon, newly joined Spare Parts Supervisor, is in charge of the daily fulfilment of orders, with Keith Allott, 12 year Moffat veteran. Picking and packing, as well as the general condition of the department's back of house, falls under Bruce Allen's responsibility.
Order fill rates, back-order review and top supply item misses, aka the department's KPI's, are measured daily and weekly. With a strong liaison to the Technical Services Group, the Factory Supply team, procurement and other supply channels, the Spare Parts Unit runs a tight ship.
The new facility has provided better storage space, as well as a more streamlined working environment. Not only is the storage space bigger, but also better organised; with the help of a 'Picker' lifting machine, finding a part is safer and more efficient.
The parts supply group includes the Auckland team of Stephen Farrell and Belinda Clarke in New Zealand, and key units and support staff in each Australian state; in Birmingham in the UK; and North Carolina in the USA. This all adds up to a global capability that is second to none.
"It's an intrinsic part of the Moffat promise – so it's vitally important," says Stuart Murray, Moffat's General Manager Sales and Group Export Manager, in regards to parts delivery.
"The workhorse of the kitchen needs to perform, no matter where it's being used around the globe. That's why, particularly with developing markets, it's as important for us to invest in the support for the product post-sale as it is with the work done leading up to installation."
Moffat has recently launched a web shop in Australia and New Zealand , an exciting new tool that allows for parts order and purchases online.
Visit the Australian Moffat Spare Parts web shop or the New Zealand Moffat Spare Parts web shop  and buy online.