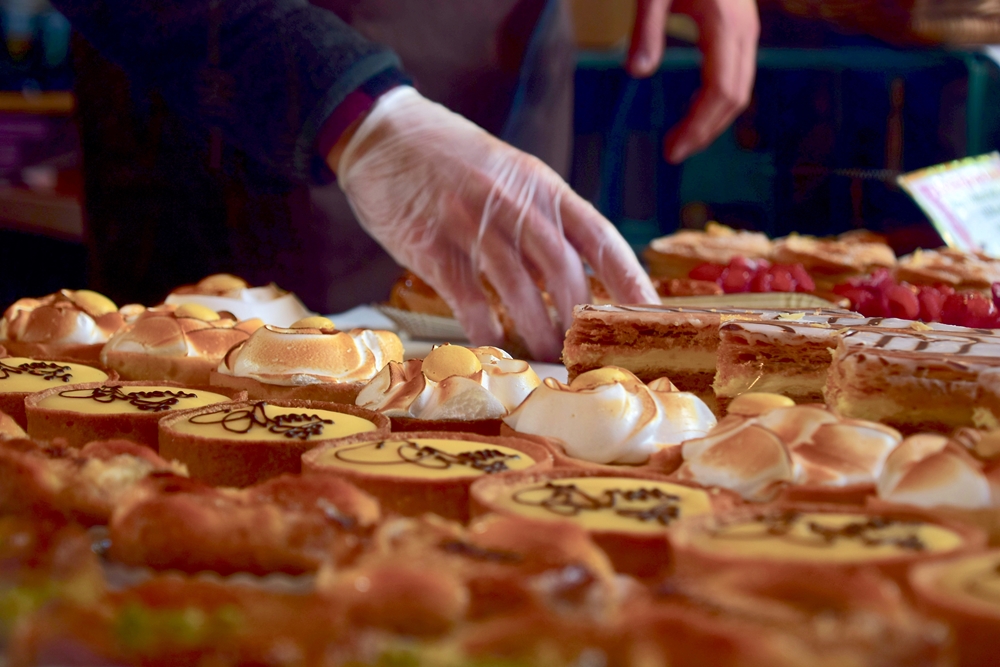 Commercial kitchens are hectic. Chefs, kitchen hands, waiters and dishwashers rush through tight spaces, opening and closing oven doors, handling hot pans and sharp knives. To produce outstanding dishes chefs need tools that fit into this environment, where time and space are scarce.
The new Convotherm Mini range is the ideal solution. They pack considerable cooking space and power into a compact unit while offering a near endless array of settings, making them incredibly versatile.
Compact and powerful
Every inch of the kitchen needs to be used efficiently and effectively. The Convotherm Mini range allows you to do just that, measuring just 51.5 cm across.
Despite their small stature they still offer several cooking options, including: steaming, combi-steaming, convection and overnight cooking. Including smart features, such as auto temperature compensation by adjusting cooking time automatically after the heat lost in the chamber during the loading of the trays. And they're simple to install for added flexibility.
Versatile and efficient
The rise in popularity of food trucks, pop-up kitchens and markets has created a unique set of challenges for chefs. In these tight, make-shift spaces installing the cooking equipment required to create high quality dishes can be difficult.
The Convotherm Mini Mobile range makes cooking in these spaces easier. It has built-in water and wastewater drawers so no fixed water supply connection is required. Once you plug it into the wall it's ready to go, boasting all the cooking capabilities of the Convotherm Mini line.
Every inch of of the kitchen is utilised to maximise efficiency and effectiveness.
Smart and intuitive
To help make every chef more efficient the Convotherm Mini range both feature a smart interface and intuitive features. These include a 7-inch touch screen, data storage for HACCP recording, an unlimited number of programmable cooking profiles, and quick-select buttons that allow Press&GO automatic cooking and baking.
This makes it easy to execute repetitive cooking tasks to the exact same high standard, without wasting any time inputting cooking settings. Or help minimise headcount for highly trained personnel as the blast chilled food prepared by the head chef could be easily regenerated by staff using the intuitive programs. The Mobile version has a semi-automatic cleaning system, while the regular Convotherm Minis boasts a fully automatic cleaning system and hand shower, so that you can spend time doing what really matters.
To find out more about the new Convotherm Minis and talk about what's right for your kitchen, get in touch with Moffat today.